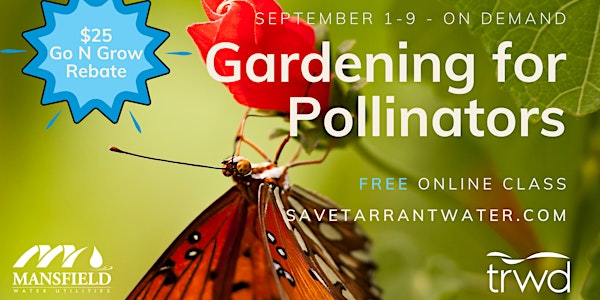 Gardening for Pollinators
An online class about attracting pollinators to your North Texas garden.
About this event
Add life and color to your yard by creating a pollinator garden!
Join our free online class to learn how!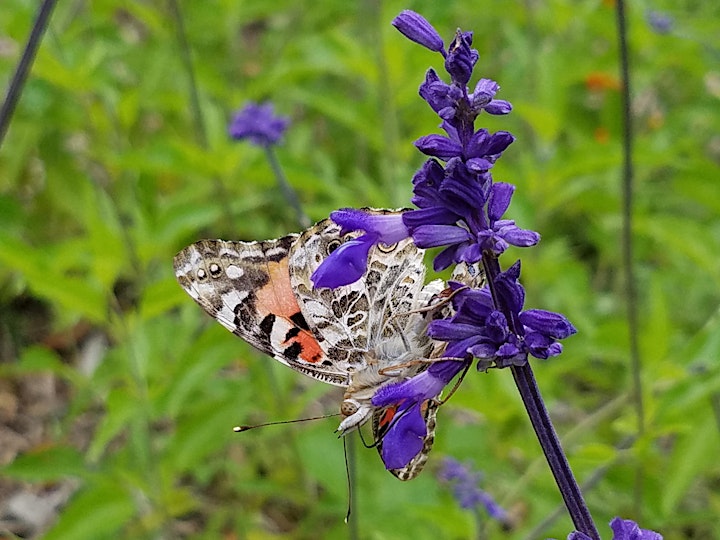 Learn about the best plants to plant and features to install to attract butterflies, bees, and birds to your North Texas yard.
Learn about:
• The types of plants to plant to attract the type of pollinators you want
• The types of features to add to attract the type of pollinators you want
• How to design your pollinator garden
• How to find the correct plants for North Texas
• Creating an efficient, low resource use garden
• Soil amendments and site prep
• Long term pollinator garden maintenance
Get ideas and inspiration to create an outstanding feature in your North Texas yard!
Tarrant County Residents: Attend this class to get a $25 rebate on a Go N Grow Pollinator Garden. Available for purchase here: https://rootedin.com/product/pollinator-pack/
This is a free online event. Register here to receive information on how to participate.
The class will be 1 hour long and taught by a Tarrant County Master Gardener.
Stick around after the presentation for a live Q+A session.
After registering, check your email for instructions on how to join the virtual event.
Your registration is not complete until you click the link sent to your email a few days before the event.
Visit SaveTarrantWater.com/events to learn about other events like this!
This event is brought to you by Mansfield Water Utilities and Tarrant Regional Water District. To learn more about TRWD's water conservation efforts and water-saving tips, visit SaveTarrantWater.com. To learn more about TRWD's mission and the work that we do, visit TRWD.com.