Join DFR's Fresh Food Connect community to learn, grow, and join forces to help feed our communities & practice food sovereignty
About this event
Denver Food Rescue's mission is to produce health equity WITH Denver neighborhoods. We do this by supporting community led free food distributions called No Cost Grocery Programs (NCGPs). In addition to fresh foods donated by commercial resources we also utilize donated produce from local gardeners with the Fresh Food Connect app and that's what this gathering is all about!
We are inviting all of our current gardeners (about 200 folks!) to this event plus any gardeners that live in 80203, 80204, 80205, 80206, 80207, 80209, 80210, & 80220 that might want to learn more and become a FFC gardener for DFR programs. No amount of harvest is too little to donate, it all adds up!
We will gather with food and drinks, (fresh fruit juice snow cones anyone?) all ages friendly garden activities, plus performances from Denver poet Franklin Cruz and Flobots' supporting band Nuabaa-Sorelle AND a soil painting lesson from Denver multi-media artist Tom Varani (art materials supplied!).
We will also hear from local garden experts, our NCGP leaders, and you can meet our 4 youth couriers that will be picking up your donations all summer long.
First 50 folks to arrive will get a very special DFR garden tool.
All current gardeners and future gardeners will revive a small yard sign to help us spread the word!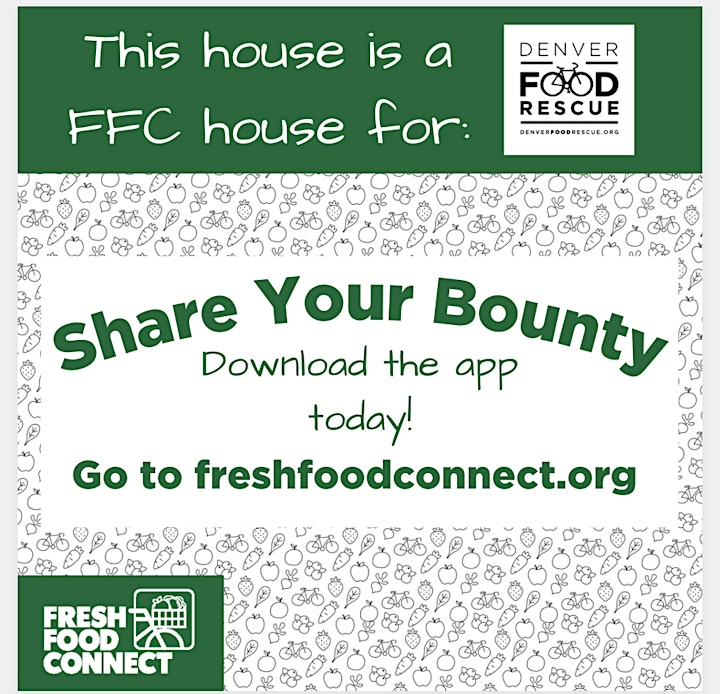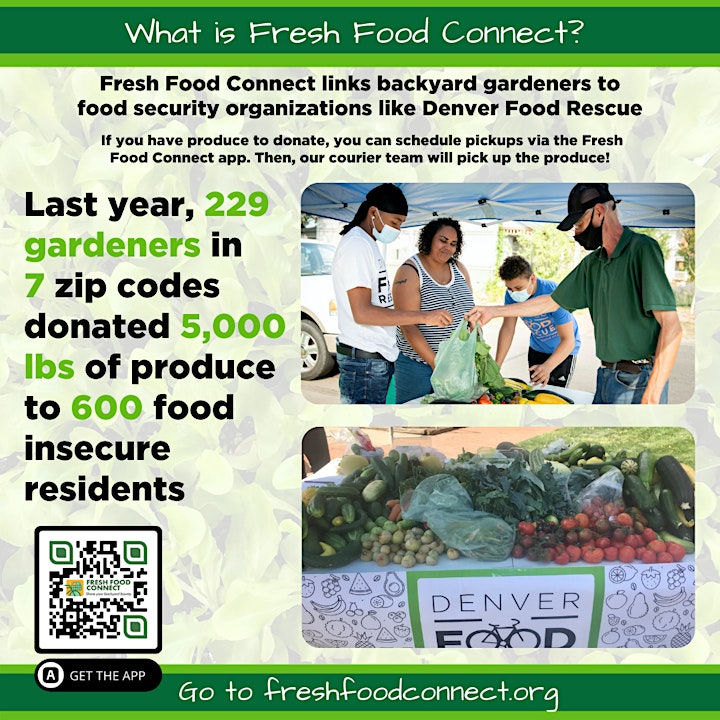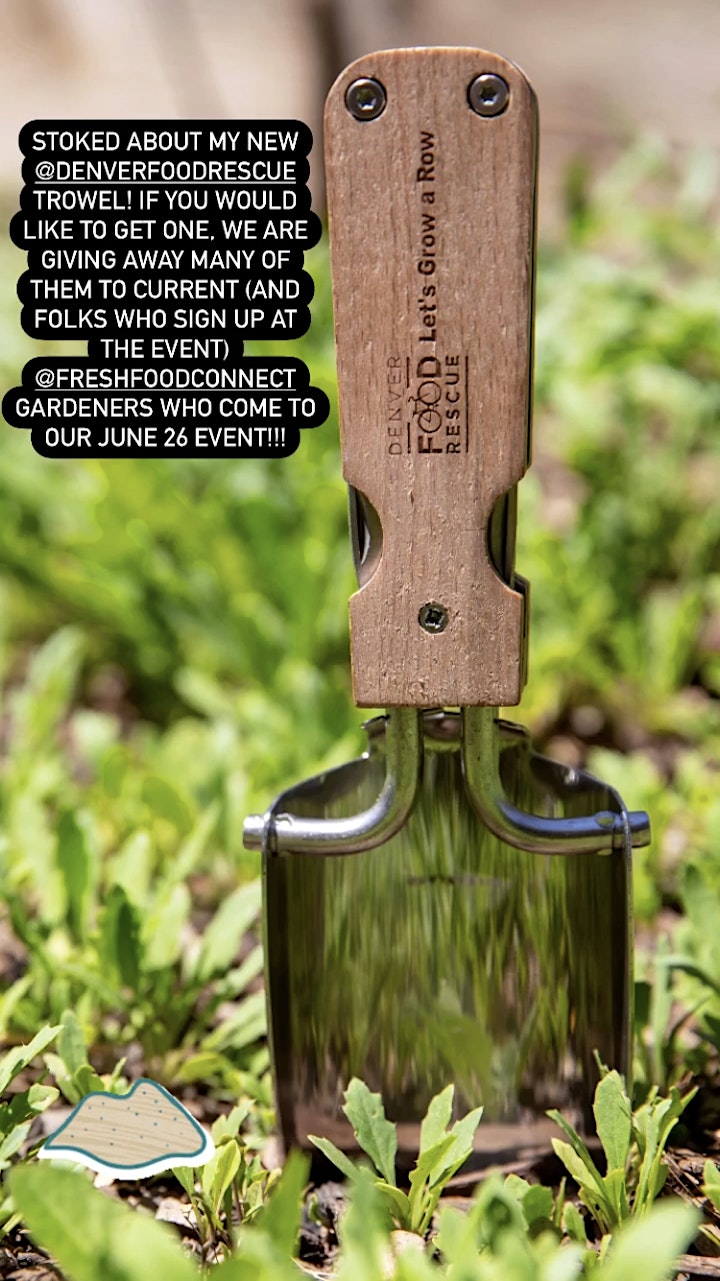 Organizer of Garden Meet & Greet
Denver Food Rescue is a Denver nonprofit focused on improving health equity outcomes by increasing access to healthy foods in low income areas. We do this by redistributing edible produce from grocery stores, which would otherwise go to waste, directly to No Cost Grocery Programs. NCGPs are set up directly in neighborhood organizations such as community centers or after school programs. Community residents then help lead NCGPs and the neighborhood accesses the food once a week at no cost. Many NCGPs have cooking and nutrition classes to accompany the bounty of fresh fruits and vegetables. Our hyper-local, resident-driven model allows us to reach hard-to-access populations, who might not otherwise take advantage of emergency food assistance.