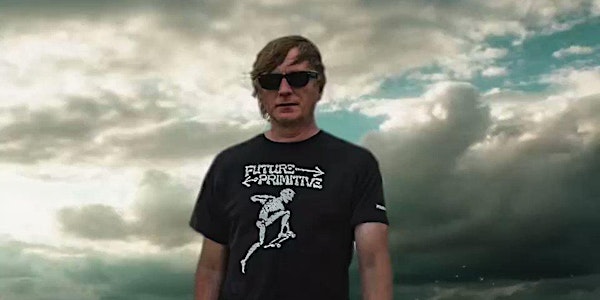 Gar Hole presents: Unwed Sailor (Tulsa) // zzzahara (LA,CA) // Modeling
Gar Hole Records presents Unwed Sailor (Tulsa) // zzzahara (LA, CA) // Modeling - $10 Advance / $15 Day Of
Date and time
Starts on Thursday, May 4 · 8pm CDT
Location
Smoke & Barrel 324 West Dickson Street Fayetteville, AR 72701
Refund Policy
Contact the organizer to request a refund.
Eventbrite's fee is nonrefundable.
About this event
Gar Hole Records presents Unwed Sailor (Tulsa) // zzzahara (LA, CA) // Modeling
$10 Advance / $15 Day Of
Doors at 8pm, Music as 9pm
UNWED SAILOR (Tulsa, OK)
https://unwedsailor.bandcamp.com/
After two decades of critically acclaimed and fan-adored releases, Unwed Sailor has become a fixture within the indie rock/pop landscape. A familiar and unceasing tide. A steady hand through turbulent channels.
In many ways, the band's forthcoming release MuteThe Charm represents an exercise in addition by subtraction –creating a layered emotive experience through more organic means. At its core, it is a pop rock record with chiming guitars, melodic bass, and rock solid drums– more aligned with the accessiblesides of artist influences ranging from The Sundays, Joy Division, and The Stone Roses to Led Zeppelin,Lungfish, and 90's indie rock band, Seam, than the band's previous and more ambient releases. "MuteThe Charmis a back to the basics, primal record," says Johnathon Ford. "It's instrumental music without all the dressings. Muting the Charm, digging in the dirt, swimming in the ocean, going back to the basics,feeling those primal feelings of nature, and reflecting those feelings in songs.
"Mute The Charm also functions as a notable checkpoint in Unwed Sailor's continuous progress in blurring the lines between post and pop rock. "I want to transcend the barrier that being an instrumental band with no vocals can sometimes bring between the artist and the listener," says Ford. "When I sit down to write a song, I'm not writing a post-rock song, I'm writing a pop song. I'm singing through my bass lines. The bassis my voice and the notes are my lyrics. I love how bands like Tycho and El Ten Eleven have created their own voices through instrumental music that appeals to all listeners, not just post rock or instrumental music fans. My goal is to reach and inspire all music fans, not just post rock fans.
Mute the Charmis all-at-once a love letter to specific cities and scenes, a longing retrospective on relationships with people and the past, a nod to formative artists and trailblazers, and a hopeful look ahead towards a less tumultuous future. Stay tuned to spartan records.for updates on Unwed Sailor,and be sure to catch the band on their upcoming tour with The Chills this fall – featuring a new live show with visuals by renowned UK artist Gary Prendergast.
zzzahara (LA, CA)
https://zzzahara.bandcamp.com/
Plenty of people come to Los Angeles looking to make their California dreams a reality. But zzzahara has always been here, turning reality into a dream. Born and raised in Highland Park, where they still reside, zzzahara (the solo moniker of Eyedress/Simps guitarist Zahara Jaime) has witnessed both gang-blighted and gentrified L.A. along the same geographical blocks. Like the transforming city itself, zzzahara has undergone massive personal changes, their characteristic stoicism giving way to a newfound sense of purpose. Liminal Spaces, their debut LP from Lex Records, explores a life hanging in the balance between memory and possibility over frenetic Johnny Marr-esque guitar jangle.
Modeling (Fayetteville, AR)
https://modelingmusic.bandcamp.com/
Modeling is a three-piece experimental, electronic group creating introspective music inspired by film scores, visual arts and personal experiences. Comprised of brothers Connor, Ryan and Cuinn Brogan, the band places most of their sonic emphasis on intense, analog synth sounds and detail-oriented, electronic textures. Many of their songs center around themes of longing, alienation and feelings of nostalgia with lyrical references to dreams and memories of a time before.
The band released their first record SOMEWHERE BEFORE on May 15, 2022. It was written, recorded, produced and mixed by Modeling during the 2020 pandemic at their home studio in Fayetteville, Arkansas.