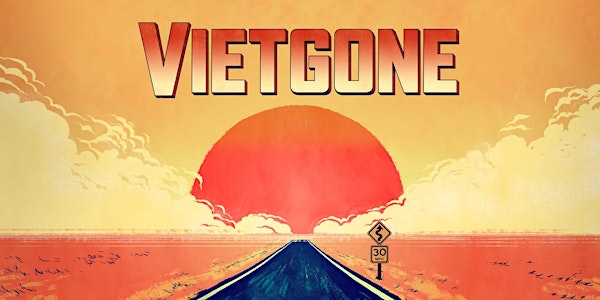 GAPIMNY trip to Vietgone
When and where
Location
Manhattan Theatre Club at City Center - Stage I 131 West 55th Street New York, NY 10019
Description
Join GAPIMNY for a group outing to see the critically-acclaimed production of Vietgone, before it ends in early December.
Tickets are being subsidized by GAPIMNY and cost $25 per person. (Full-price tickets cost $90.)
If you can't join us but still want to see the show, you can also try getting discounted day-of tix through the "TodayTix" app!
To claim one of the spots, first RSVP through Eventbrite and then Venmo @GAPIMNY $25. You can also choose to pay through Eventbrite, but that will incur an additional fee of $1.97. If you have any questions about payment methods, email us at hello@gapimny.org.
This trip is for paid-GAPIMNY members only! If you'd like to join GAPIMNY, you can do so here: https://www.artful.ly/gapimny/store/memberships
---
Vietgone
THURSDAY, DEC. 1
Meet @ 7:30 PM at New York City Center
Show starts @ 8 PM
A modern twist on the All-American love story, Qui Nguyen's (She Kills Monsters) new play Vietgone pulses with contemporary energy. It's the classic story of boy meets girl – except this boy and girl are refugees from the Vietnam War newly settled in a relocation camp inside Middle America. Borrowing elements from the world of up-to-the-minute popular culture to recreate the playwright's own parents' meeting, Vietgone ranges from hilarity to heart-wrenching drama. Nguyen and director May Adrales(Luce) skip through time and around the globe to present a fresh theatrical take on a moving account of one real family's history.
FEATURE: http://www.nytimes.com/2016/10/09/theater/vietgone-qui-nguyen-manhattan-theater-club.html
REVIEW: http://www.nytimes.com/2016/10/26/theater/vietgone-review.html