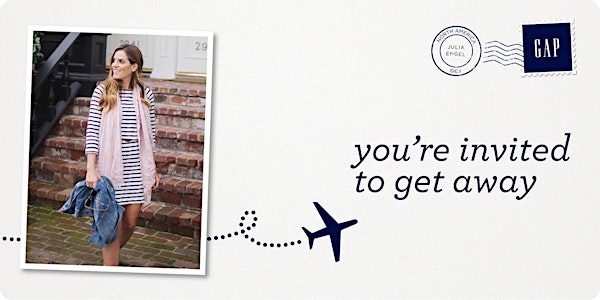 Gap Styld.by with Julia Engel of Gal Meets Glam
Description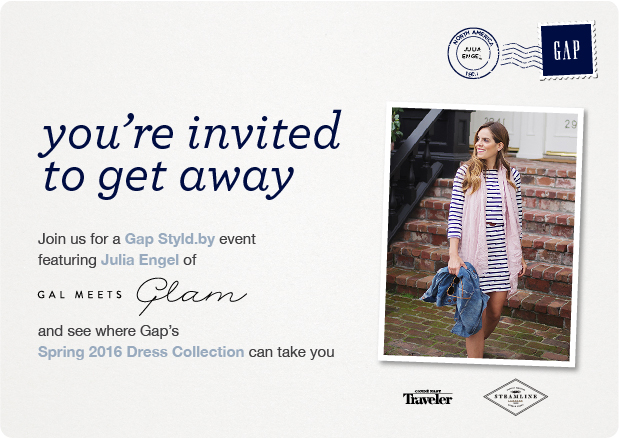 Shop our latest spring dresses from coast to coast.
Enter to win a trip to Palm Springs curated by Condé Nast Traveler & the perfect SteamLine Luggage suitcase.
Enjoy bites & drinks all while getting hair & make-up ready by beGlammed.
Tag @gap #styldby & don't forget to register!
SAN FRANCISCO - GAP STORE

March 23, 2016
2159 Chestnut Street
San Francisco, CA 94123
Share this event on Facebook and Twitter
*Rules and restrictions apply. See terms and conditions.