Description
I have been passionate about Thai culture and cuisine for years, and have dedicated many hours of my life to learning about the foods of Thailand. My inspiration comes from travel within the country, from cookbooks (I learned to read the language in order to peruse them), and from ideas and thoughts passed onto me by Thai chefs and home cooks alike.
Gap khao is a family style Thai meal and is a great way to experience a variety of Thai foods. Join us to enjoy a table laden with unique vegan Thai foods you won't find in UK restaurants.
The menu below is tentative and is subject to change based on ingredient availability.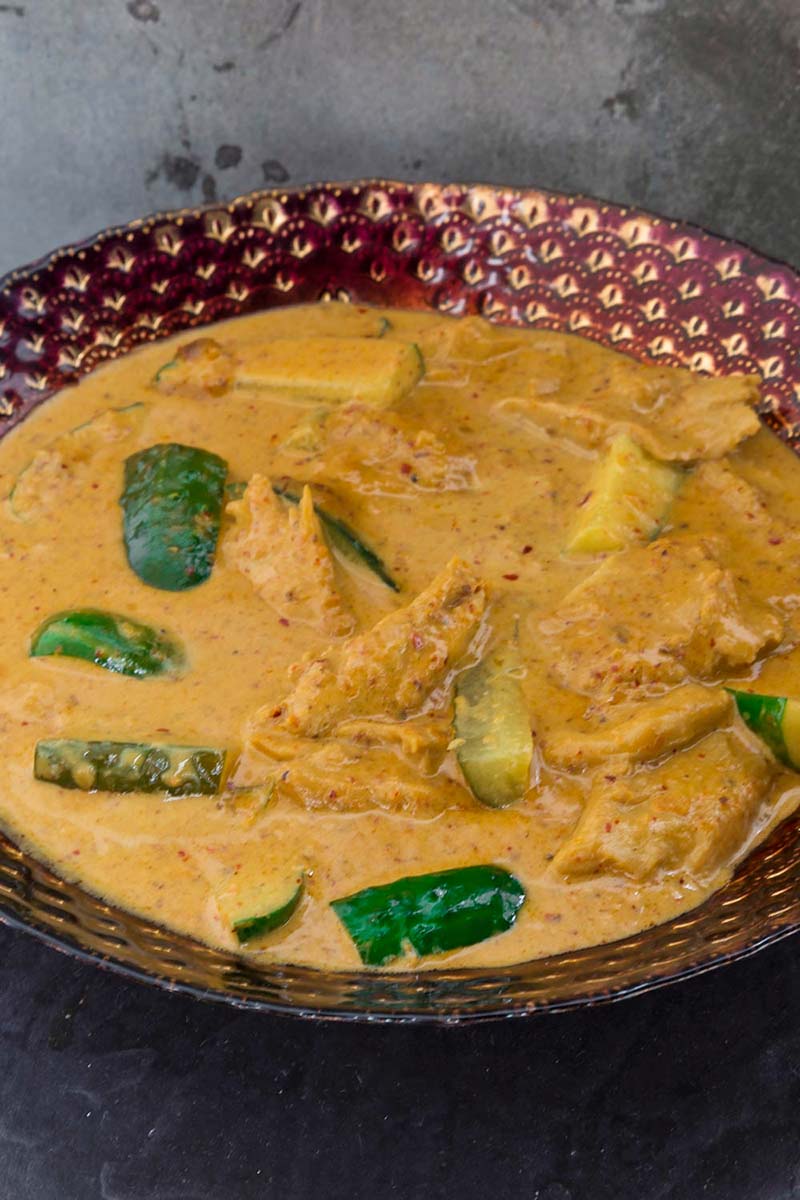 ---
Tentative menu
Moo grop gratiem: Crunchy faux pork with fried garlic (welcome snack)
Kaeng Boom Bae + Ajat: ancient Javanese inspired curry + cucumber relish
Laap tod: herbal and sour fried meatballs with toasted rice
Pad bai yee raa kaprow: aromatic shiitake + holy and tree basil stir fry
Plaa takrai nam makaam: fried faux fish with tamarind and lemongrass sauce
Yam woon sen: spicy, sour, sweet glass noodle salad
Lon kapi: faux shrimp paste and coconut cream relish with crudités
Woon cha Thai: Thai tea jelly
Lod Chong: pandan noodles in sweet coconut cream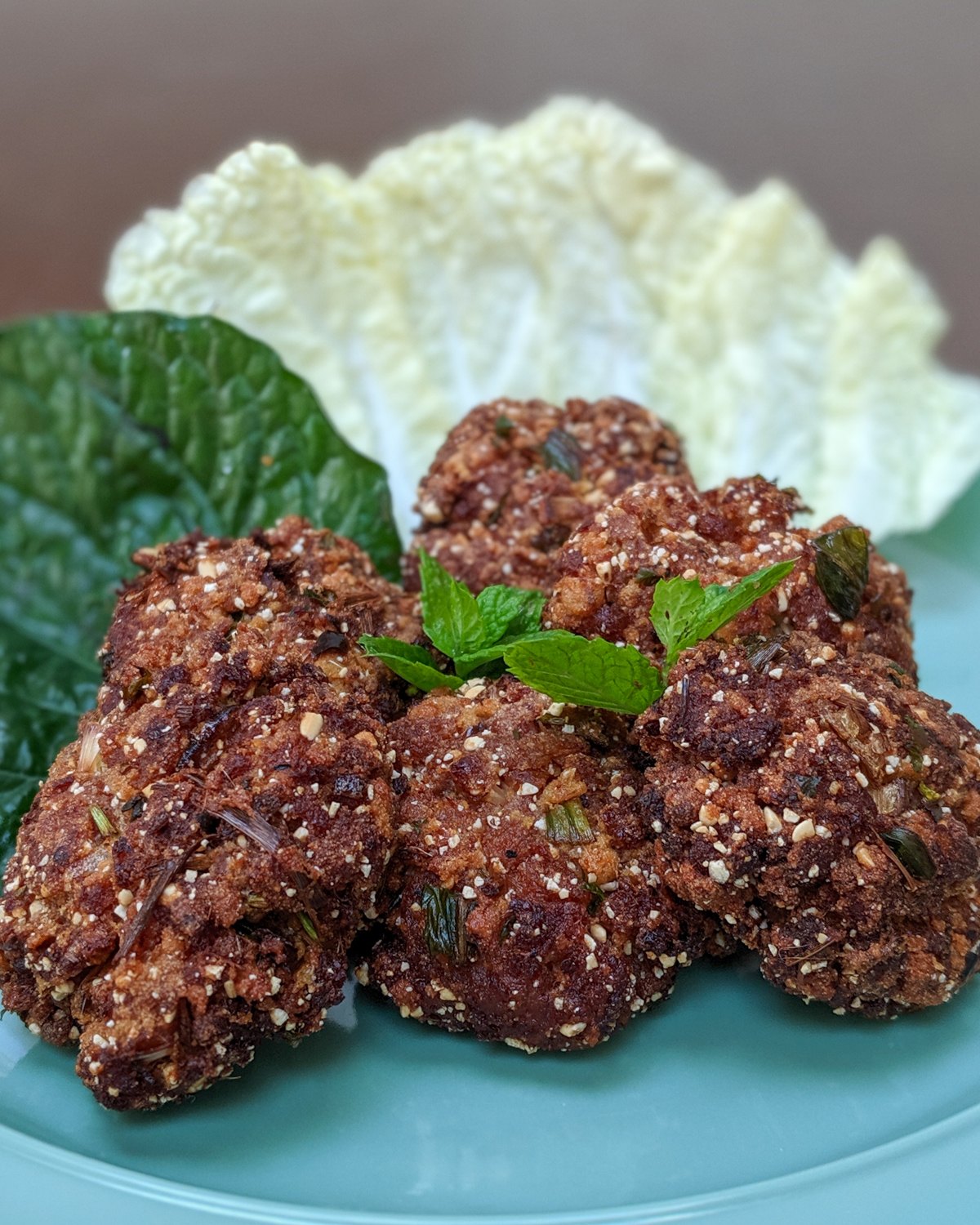 ---
Event details:
This event is entirely vegan and foods are prepared in a vegan kitchen.
Please feel free to BYOB (or three).
This event is not gluten free and unfortunately I am unable cater for other allergens at this time.
This is an intimate event where you will share a dining table with other guests who have purchased tickets.
To see reviews of past events, you can view my profile on EatWith.
You can follow me on instagram @kippysnacks to see photos of my Thai food and read my website messyvegancook.com for Thai recipes.
This event takes place in my home, which is a 6 minute walk from Beckton Park DLR station. The address will be given after tickets are purchased.
Please feel free to contact me with any questions.