About this Event
DOORS: 8:00 PM, SHOW: 9:00 PM
AGE RESTRICTIONS: 21+
GENERAL ADMISSION, LIMITED SEATING
Important Notice: All tickets are nonrefundable and nontransferable with the exception of event cancellation. Support acts are subject to change
----------------------------
ABOUT GANGSTAGRASS
Named by Rolling Stone as a "country artist you need to know,) Gangstagrass is back with a new live album "Pocket Full of Fire" featuring its original Emmy-nominated blend of bluegrass/hip-hop. Performed by real hip-hop MCs, real bluegrass instrumentalists and produced by lead singer/ guitarist Rench, "Pocket Full of Fire" is the follow-up to 2015's billboard charting album "American Music."
"when music is this good it smashes every borderline, every genre, every preconceived idea of what a bluegrass hip-hop fusion might sound like."- Essentiallypop.com
To many people, country music and hip-hop have nothing in common, and mixing them is an outlandish idea, but to the mastermind behind Gangstagrass it just makes sense . "There are a lot more people out there with Jay-Z and Johnny Cash on their playlists than you think." says Rench, who had previously made a name for himself as an in-demand Brooklyn country and hip-hop producer and singer/songwriter. He should know – he's toured the country with a band of bluegrass pickers and hip-hop emcees to the delight of standing room crowds everywhere.
Rench spent the early 2000s Making beats for local NYC rappers and also hosting country music nights in popular NYC venues, which allowed him to assemble groups to perform honky-tonk hip-hop in the band B-Star and for is Solo albums. In 2007, Rench was listening to the 1970s recordings of Ralph Stanley and the Clinch Mountain Boys and couldn't help imagining what classic bluegrass would sound like with rap vocals and beats. The result was a genre-demolishing blitz called Rench Presents: Gangstagrass. He put it up for free download and people took notice. Hundreds of thousands of downloads followed creating an intense underground buzz.
When FX Network came to Rench looking for the Gangstagrass sound for the theme song to their new series Justified, he had bluegrass players lay down an original track with rapper T.O.N.E-z, the younger brother of early hip-hop legends Special K and T-LaRoc. The result was "Long Hard Times To Come," the song that opened every episode of six seasons of the hit series, nominated for an Emmy Award in 2010.
The same formula of authentic bluegrass players and real hip-hop emcees was used to produce four studio albums, beginning with 2010's Lightning On The Strings, Thunder On The Mic. Two years later the Gangstagrass sound was expanded with the release of Rappalachia, a 15 song album featuring a variety of rappers, including Kool Keith, Dead Prez, Nitty Scott MC, T.O.N.E-z, BROOKLYN35, R-SON, and Dolio The Sleuth. Country singers Brandi Hart from the Dixie Bee-Liners and Jen Larson added gritty harmonies alongside Rench's choruses. Broken Hearts and Stolen Money was released in 2014. Featuring performances by legendary rap team Smif-N-Wessun, Juno award winning rapper Liquid (of BranVan 3000), Brandi Hart of the Dixie Bee-Liners and Alexa Dirks of Chic Gamine in addition to the now regular crew of emcees and pickers, the album received universal critical acclaim including the Boston Globe labeling the raucous single Two Yards "Essential." A fourth official album titled American Music was released in April 2015. Featuring a collection of standout original cuts and traditional folk anthems the band once again broke new ground, and debuted at #5 on the Billboard bluegrass charts.
Gangstagrass has toured internationally, blowing minds on main stages from SXSW to Grey Fox Bluegrass Festival, with a live stage act taking full advantage of the improvisational aspects of both hip-hop and bluegrass. The Gangstagrass live show has garnered a reputation among fans for its dynamism and spontaneity. 2019 will see the release of a live album recorded at various venues during their Spring 2018 tour. Pocket Full Of Fire: Gangstagrass Live showcases utterly unique Gangstagrass stage performance, in which songs are transformed and radically different from the studio recordings. It will also feature a few new songs that were road tested during the tour. Fans who have not been able to see Gangstagrass perform in person will finally get a taste of what it's like when you have hip-hop emcees and bluegrass players engage each other's talents on stage.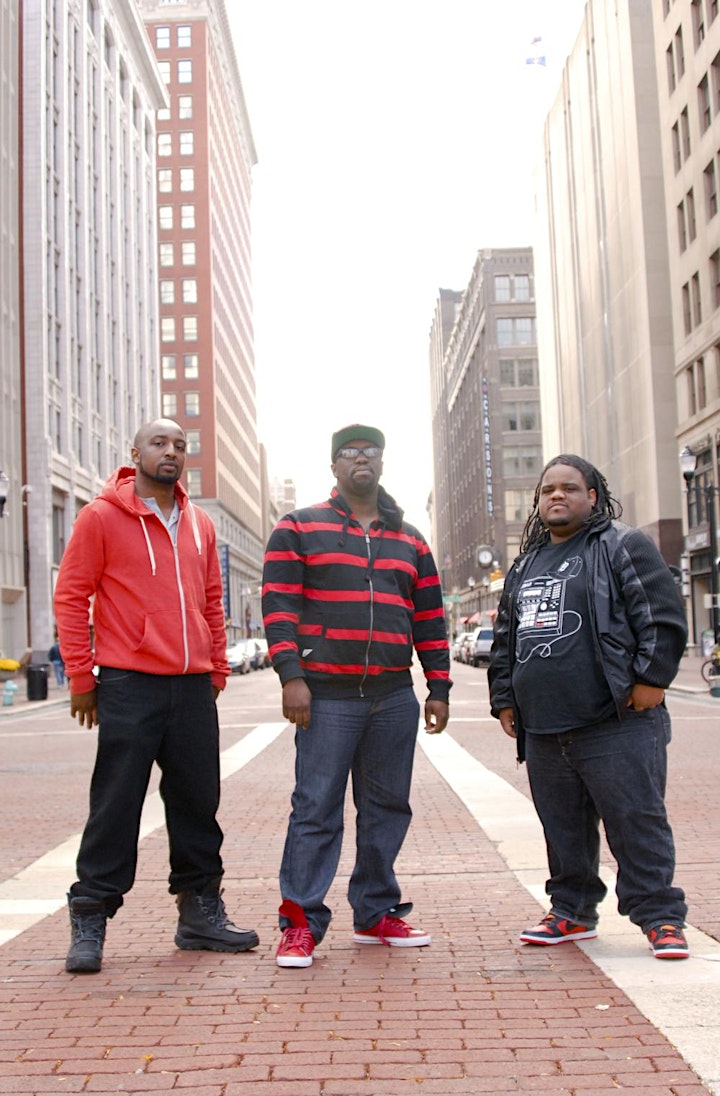 ABOUT NATIVE SUN:
"THEY CALL OUR CITY NAP BECAUSE IT'S THE MOST SLEPT-ON CITY IN AMERICA."
This is Native Sun's answer to the question of how Indianapolis came to be nicknamed Nap Town. All too often, Indy locals lose faith in the spirit of their city and insist it's named so because it's a sleepy metropolis in the Midwest with nothing to do or see. This cultural crippling has subdued the drive to create in much of the city's talent by bogging down artists with despair and leaving them with little hope for a chance to gain national recognition.
But the native sons of Native Sun have a different outlook on their city of Nap. It is their belief that Indianapolis harbors a wealth of talent, particularly in the vein of hip hop. Leading by example, the band envisions that traditional hip hop elements (compelling lyricism, dusty samples, dope beats) paired with the versatility of live instrumentation has the potential to create music that sounds like nothing before it.
Leveraging more than 20 years of combined experience as professional musicians and performers, B Meeks (bass), Sleepy (drums) and B Young (emcee) began to intertwine their musical backgrounds within the context of hip hop when Native Sun formed in 2008. The resourceful musicians draw from their familiarity in gospel, rock, electronic, jazz and soul, creating music that sounds much bigger than what one would expect from a 3 piece act. It is this solid foundation in live music (as compared to produced beats) that sets Native Sun apart from other hip hop groups.
Through their vision to be an example of success to artists in Indianapolis and similar places, Native Sun has earned a reputation as a first-call backing band in the Indianapolis hip hop scene. They've had the honor of performing with Elzhi, formally of Slum Village, DJ Logic, as well as opening for Foreign Exchange, Musiq Soulchild, Mayer Hawthorne, Black Milk and Muhsinah. And now Native Sun has released the new EP, Undeniable.
Performers
Date and Time
Location
Refund Policy