Gamification Part I: Gamification Platforms & Design

Wednesday, March 30, 2011 from 7:00 PM to 10:00 PM (PDT)
Event Details
Moderator:
Michael Carter, Co-Founder at Game Closure
Panelists:
Kris Duggan, CEO & Founder at Badgeville
Keith Smith, CEO & Co-Founder at BigDoor
Rajat Paharia, Chief Product Officer & Co-Founder at Bunchball
Finn Kelly, CEO & Co-Founder at The Go Game

Planner:
Rob Weed
Dinner & Drink: Included in the event. Sponsored by Hurricane Electric.
Ticket: $20 at the door
Prizes: Gift cards & Books

---
If you would like to earn your FREE ticket, consider blogging this event if 1) your tech blog has more than 1,000 daily readers OR 2) your twitter has more than 5,000 followers OR 3) your Facebook has more than 1,000 friends OR 4) you are leading a tech group with more than 1,000 members OR 5) you prove yourself as a tech celebrity!
---
Agenda:
7:00pm Networking
7:30pm Panel
The Gamification Series (3/30, 4/27, 5/25, 6/29, 7/27 Silicon Valley) brings together top thought leaders in game mechanics and engagement science for the first time. Hear what works and what doesn't in this dynamic and fast-moving field through case studies and panels delivered by experts. Attend Gamification Series 2011 and learn how game mechanics and the new science of engagement are rewriting the rules of brand marketing, product design and customer acquisition and get your business in the game. Learn how to take your specific requirements and turn them into actionable gamification strategies, designs, and development.
Gamification is the use of game play mechanics  for non-game applications , particularly consumer-oriented web and mobile sites, in order to encourage people to adopt the applications. It also strives to encourage users to engage in desired behaviors in connection with the applications. Gamification works by making technology more engaging, and by encouraging desired behaviors, taking advantage of humans' psychological predisposition to engage in gaming. The technique can encourage people to perform chores that they ordinarily consider boring, such as completing surveys, shopping, or reading web sites.
Michael Carter, Co-Founder at Game Closure



Michael Carter is a network engineer at heart with a passion for dynamic languages like python and javascript. Michael designed the initial WebSocket protocol for HTML5, a contribution for which he is officially recognized in the HTML5 W3C spec. Michael's open source work, such as Orbited is in use at thousands of companies around the world, including Myspace, Redhat, Cloudkick, Like a Little, and many startups in the valley.
Keith Smith, CEO & Co-Founder at BigDoor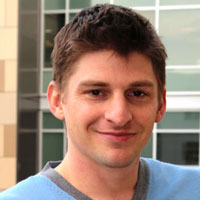 Keith Smith is co-founder and CEO of BigDoor. Keith has been working on gamification well before the term was invented. An avid game fan, at the age of six he sold magazine subscriptions door to door in an effort to buy the original Atari Pong console. By his own admission, Keith wore out five Atari consoles and used his love of games to work his way through college as a game play counselor at Nintendo. He still knows every level and secret in Zelda and Super Mario Bros for the SNES.

Gamification again had a place later in Keith's career when he was founder and CEO of Zango. Keith served as the CEO for 10 years and grew Zango from a startup to a multi-national company employing 300 people in six offices in four countries and multiple years was ranked among the Best Places to Work in Seattle. The company grew to $78 million in annual revenue and $24 million in EBITDA and ranked #7 on the Inc 500 list. While at Zango, Keith discovered a true passion for gamification after spending two years building a game-based loyalty program. Wanting to focus on game mechanics and gamification, and feeling the need to again scratch the entrepreneurial itch, Keith co-founded BigDoor with long-time business partner and best friend, Jeff Malek in 2009. A veteran entrepreneur, Keith started and bootstrapped two other tech companies prior to 1999. Learn more about BigDoor at www.bigdoor.com or follow him on Twitter @chiefdoorman.
Kris Duggan, CEO & Co-Founder at Badgeville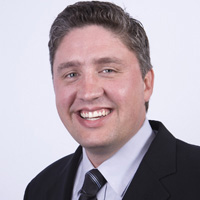 Kris Duggan is a serial entrepreneur with a passion for building innovative SaaS companies with thousands of delighted customers. He is dedicated to helping brands on the web increase user engagement by leveraging proven techniques in social gaming and loyalty. A sought-after speaker on gamification and user engagement, Kris is a thought leader of innovative ways to incorporate game mechanics and real-time loyalty programs into web and mobile experiences. He believes the next decade of the web will focus on loyalty, user segmentation, and motivation techniques linked to deep engagement analytics. Prior to founding Badgeville, Duggan worked in leadership roles at a variety of successful companies, including WebEx, and across a wide variety of verticals.
Rajat Paharia, Founder & Chief Product Officer at Bunchball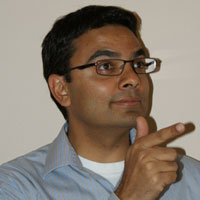 Rajat Paharia is the founder and Chief Product Officer of Bunchball. Rajat's skill set combines a unique understanding of technology and design that stems from a four year career at design firm IDEO where he was co-director of the Software Experiences Practice. While there he worked with clients including AT&T Wireless, Avaya, Microsoft, McDonald's, HP and Philips. Prior to IDEO, Rajat worked at Philips Consumer Electronics, IBM Research and ViewStar. He has a Masters degree in Computer Science from Stanford University, with a focus on Human Computer Interaction, and an undergraduate degree from the University of California Berkeley.

Finnegan Kelly, CEO & Co-Founder at The Go Game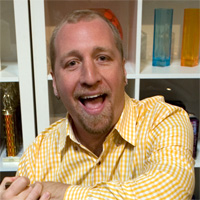 Finnegan Kelly is the CEO and Co-Founder of The Go Game. Started in 2001 in collaboration with his good friend Ian Fraser, The Go Game was the first location-based game of it's kind. In a time before flash mobs and check-ins, hundreds of San Francisco adventurers came out each month to play one of their hand-crafted urban games, weaving actors and creative stunts with trivia and location based clues. Over the past 10 years The Go Game has evolved into the leader in corporate team building running over 50 events a month around the world.   They hold the record for the world's largest mobile phone game with an event in Dallas that featured over 2500 players.  To date, over 1 million players have experienced their blend of fun and creativity, and they have grown to a 3 million dollar company with 20 employees across the country.   Finnegan is responsible for the technical side of the company and which is poised to release its first iPhone App for SXSW.  In his spare time, Finnegan is a jazz piano player around the Bay Area, performing at Revolution Café and Yoshi's.

Attendee List
Sort by:

Date

|

First Name

|

Last Name
When & Where

Hurricane Electric Building "The Matrix"
48233 Warm Springs Blvd
Fremont, CA 94539


Wednesday, March 30, 2011 from 7:00 PM to 10:00 PM (PDT)
Add to my calendar
Organizer
Silicon Valley Web Builder
Silicon Valley Web Builder (SVWB) is where you build your vision of technology. Our mission is to become the leading web organization in Silicon Valley. We promote technological innovations and address technical challenges facing the web community.
Gamification Part I: Gamification Platforms & Design