Description
Workshop Learning Objectives:
DEVELOP gamification knowledge and understanding to motivate and engage employees

APPLY suitable gamification techniques to different employee segments

DESIGN a fun and engaging gamification framework tailored for your organisation

DELIVER high ROI on your Learning & Development programmes

WIN over senior management and your team to get stakeholder buy-in for gamification projects

OPTIMISE gamification through exciting hands-on exercises, world-class case studies and best practices
Delivered by Pete Jenkins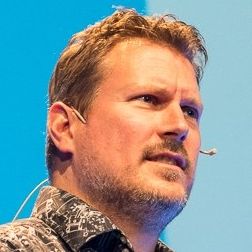 Pete Jenkins is an international speaker, adviser and trainer in Gamification. Pete is Chair of GamFed (the International Gamification Confederation). in Gamification. Pete took the number one spot on the "Gamification Gurus Power 100" in February 2016.
Who should attend this course:
This course is for HR & Learning & Development Managers and staff or professionals that are interested in improving their strategy and its programmes. The course will suit those that either have little or no previous experience of gamification. You will learn how to choose the right strategy and maximise the positive effects. It will also be useful for people who don't want to actively create gamification strategies themselves but need to know how it works to enable them to manage others (including external agencies) who create and run gamification platforms on their behalf.
Course takeaways for all delegates:
HIGH Value Checklist to Build Your Own Successful Gamification Project (worth £250)

COMPLIMENTARY 30-day Online Follow-Up Consultation with Trainer (worth £300)
Agenda:
Day 1
08:30 to 09:00 Registration & Coffee
The theory behind gamification
Gamification is about understanding why certain game mechanics are so engaging and fun and how to choose which game techniques we should be using in any given situation.
A. Why gamification is important for business
B. What is gamification
C. Main neurotransmitters to focus on for motivation + interactive exercise to demonstrate effectiveness
D. Motivational psychology: Self Determination Theory, Maslow's Hierarchy of Needs, Marczewski's Three Layers of Motivation
10:30 to 11:00 Coffee Break
The Four Keys to Fun
Gamification is based upon existing theories from motivational psychology, behavioural economics, user experience design, game design and more.
A. Lazarro's 4 Keys 2 Fun
B. Hard fun – challenges, strategies & puzzles
C. Easy fun – curiosity, awe & wonder
D. People fun – competition, cooperation & eSports
E. Serious fun – meaningful goals & purpose
12:30 to 13:30 Lunch Break
Game mechanics for your gamification toolkit
Learning what elements work in games, how they are used and which are most relevant and effective for gamification.
A. Points, Badges and Leaderboards
B. Onboarding (including interactive game exercise)
C. Aesthetics & themes
D. Social game elements
C. Reward schedules
15:00 to 15:30 Coffee Break
Game prototyping
To understand gamification we need to understand how games work and our game prototyping exercise is designed to do exactly that. Participants will be organized into teams for this exercise.
A. Rules&Win States: In every game and Gamification, rules and winning states are what makes games fun and rewarding for people to play
B. Game Mechanics: The game mechanics that we use in each game determine the way players feel and behave in the game. The same goes for Gamification.
C. Prototyping: Prototyping is a very important stage both in games and Gamification. It's where you get a first feel of your idea.
D. Play Testing: Play testing means putting your prototype in people's hands & getting feedback on what works & what needs improvement.
Day 2
08:30 to 09:00 Registration & Coffee
Applying gamification to L&D effectively – part 1
People respond positively to loyalty, reputation, reward and status and by introducing some game concepts into the workplace we recognise these influences and can use them to drive performance.
A. Introductory training games
B. Assessing current knowledge and ability levels through games
C. Inducting staff to speed up and increase productivity and embed in them your organisation's culture and values
D. Understanding the abilities and limitations of gamified Learning Management Systems
E. Is Game Based Learning the answer we are looking for?
10:30 to 11:00 Coffee Break
Applying gamification to L&D effectively – part 2
Looking at the 70:20:10 model for learning and development we will look at how to gamify the learning content itself as opposed to opposed to the usual addition of a gamified structure built around existing content.
A. 70% of workplace learning and development happens from 'on-the-job' experience
I. How to use games to build safe places to fail and learn on the job
II.Using Big Data to make work more engaging and train staff at the same time
B. 20% of workplace learning happens from feedback and by watching others
I. How to use eSports (competitive video gaming) to improve learning and build an effective corporate knowledge base
C. Group work – building 70:20 learning in practice
12:30 to 13:30 Lunch Break
Choosing gamification frameworks, implementing gamification and follow-up planning
Develop the knowledge, understanding and skills to plan effective gamification projects for your organisation, as well as how to avoid common pitfalls.
A. GAMIFICATION+ Project Implementation & Review Checklist
B. Is Gamification the right answer for your requirement
C. Player Types – understanding employee motivations
I. Marczewski's Player Types Hexad
II. Hexad Application Type Analysis
D. Choosing a technology platform or partner
E. Dealing with high achievers in your game
F. Designing your gamification project exercise:
I. Brainstorming; prototyping; playtesting
15:00 to 15:30 Coffee Break
Pitching your gamification project
How to make your project enticing and irresistible to all stakeholders.
A. Genre, themes and storytelling in games
B. Get buy in from decision makers and budget holders
C. Overcoming common objections - discussion
D. Get buy in from your team:
I. raise awareness of the project
II. improve initial adoption
III. maintain the project, refine and refresh
E. Pitch your gamification project
Course Ends
About Pete Jenkins:
Pete founded his company GAMIFICATION+ LTD in 2000. He has since advised and trained companies of all sizes, both in the UK and internationally, on the use of Gamification. At GamFed he helps spread the use of gamification best practices to benefit as many people and businesses as possible. Pete has been Entrepreneur in Residence at the University of Brighton for 9 years. As well as researching gamification for HR at CROME (the University's Centre for Research on Management and Employment), he lectures on gamification and entrepreneurship at undergraduate and post-graduate levels.
Pete is also Practice Director, Gamification at Intelestream Inc. in Chicago, USA. A strategic advisory company in
the CRM space. Intelestream Inc. is a Chicago based Customer Relationship Management (CRM) product
development and consulting firm and recently launched Splash a gamified onboarding and goal setting app for
SugarCRM. Over the past 15 years Pete has built and sold two businesses. One was in security software and the more recent one was a telecoms and internet connectivity business. He is also an Ambassador for Brighton& Hove Chamber of Commerce.
Previous clients include: