Description


Description
One of the most exciting sessions during Gamification Europe was The Escape Room.
Our expert Michiel Van Eunen designed a pop up escape room, divided people in teams and had them compete with each other to see who would escape first.
This was such a great learning experience for everyone that we wanted to turn it into a full day training session.
During this training, Michiel will show you how to design an Escape Room and how you can use it in your own company to facilitate learning, improve teamwork and communication.
About your facilitator Michiel Van Eunen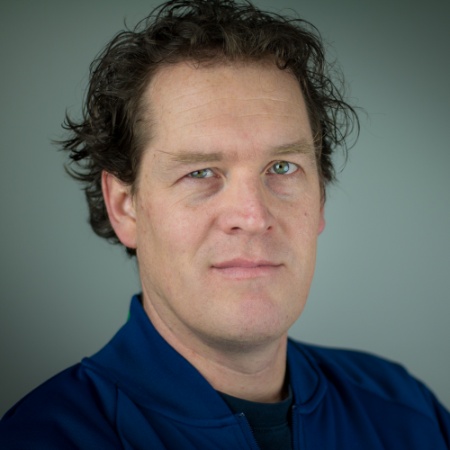 Drawing on experience in education, e-learning, theatre, retail, training, startups, the event industry & the game industry, Michiel found that this one thing thrilled him the most: designing purposeful fun. So he makes games. (company games, business games, team games, training games, kick-offs & ARG's)
He talks, inspires & advises about gamification. (at conferences, workshops & strategic sessions with companies).
Michiel designs Escape Rooms. He helps companies enhance innovation and business performance using LEGO® SERIOUS PLAY® method.
Watch Michiel's session at Gamification Europe 2017 here
Website: https://www.performance-solutions.com/
LinkedIn profile: https://www.linkedin.com/in/michielvaneunen/
Twitter profile: @MichielvanEunen
What is an Escape Room?
An Escape Room is a physical adventure game that locks a group of (3 to max 8) people into a room. By looking for codes and clues, solving puzzles and riddles, and especially by combining information, players have to leave the room within 60 minutes.
Why design an Escape Room?
People learn by doing so this makes an escape room an ideal vehicle for gamification (using ingredients from games to trigger behavior). In an escape room, you are intensively playing for an hour; searching, puzzling, analyzing and deducing. But also: collaborating, convincing, leading and following and taking initiative. And you may add dynamics like communication, trust, flexibility, responsibility. Oh, and herd behavior, competition, stress and time pressure.
Who is this workshop for
Trainers, facilitators, learning specialists, experience designers, HR managers and Learnind and Development professionals are just a few of the professionald that can benefit from this session.
Companies or individuals that want to learn how to use a practical approach to game based learning for your organisation or your clients.
Your takeaways
Get immersed into PLAY (Play, Learn Apply and Yield) and get a lot of insights from The Escape Room.
Learn how to utilise (elements from) the Escape Room.
Get inspiration for new projects and feedback on your gamification ideas after the session.
Also have a look at Michiel's article on LinkedIn where he explains more on Escape Rooms:
https://www.linkedin.com/pulse/why-i-design-escape-rooms-companies-michiel-van-eunen/




Location
We have found a fantastic location for this event. It's called Broadway House and it is located in a very central spot of London. Right next to St. James subway station, minutes away from Westminster Abbey and Big Ben. The perfect spot to have a walk around the most famous sights of London.
Fantastic rooms for training, friendly staff and great food is everything we need for 2 days of training!
We also have a special deal with hotels that are very close to the venue. Just send us a message to bring you in touch with them.
You can find more details about the venue in the following link: https://www.eef.org.uk/venues/broadway-house-london
What are you getting with your ticket!
This is a list of the services we will provide you during the training:
1. Breakfast
2. Coffee, tea and snacks during coffee breaks during the day
3. Lunch (either 2 course lunch or a buffet)
4. Unlimited free WIFI
5. All the training material from the trainers
6. A 20% discount code if you want to book a second day of training in one of our other sessions
7. A 20% discount to attend Gamification Europe 2018 (that will happen in Amsterdam this coming November)
Check out the other sessions of Gamification Europe Masterclass
History of the Masterclass
Gamification Europe 2017 was a succes!
Everyone loved that it was a small conference and attendees got to interact a lot with the speakers, get a lot of insights and network with everyone.
That inspired us to organise 2 days of training to give people the chance to get even more knowledge on gamification from some of the best speakers of Gamification Europe and one brand new trainer that is very well known in the gamification world.
There will also be plenty of chances to network with the attendees of the other sessions.
These training sessions will be full day sessions that will happen on Monday 18th of June and Tuesday 19th of June. If you buy a ticket for a session on Monday we will give you a 20% discount to buy a ticket for Tuesday and vice versa.
Not sure which session you should attend?
We know that sometimes having too many options can be confusing.
We tried to organise 2 days of training where there will be something for everyone.
Nontheless we understand that you might not be sure which is the best session for you or your team to attend.
If that's the case please send us an email to vasilis.gkogkidis@gamificationplus.uk and let's schedule a call where we can explain a bit more about the sessions you are interested in and find the best match for you.