Description


Description
This is a training that will show you how to build your own gamified digital tools. We have Bernardo Letayf with us all the way from Mexico. Bernardo won the award for Best Gamification Software at our conference Gamification Europe 2017 for his excellent tool called BlueRabbit. Everything you need to start developing your own gamified tools or add some gamification in the products you already have is going to be in this session.
About your facilitator Bernardo Letayf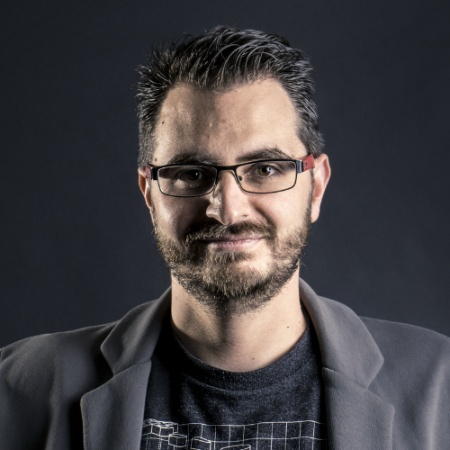 Working as a web designer since 1998 Bernardo founded his first company in 2011 while working for over 9 years in the education field.
He was introduced to Gamification by a student in 2010 and since then, he has dedicated his life to research and develop professionally in this field.
Occupying up to the 6th place in the Gamification Gurus power top 100 Leaderboard, he has positioned himself as the top expert in Latin America.
He is the creator of BLUErabbit, a Gamification Platform for education and training, currently holding the 2017 award for Outstanding Gamification Software in Gamification Europe.
Watch Bernardo's session at Gamification Europe 2017 here
LinkedIn: https://www.linkedin.com/in/bernardoletayf/
Twitter: https://twitter.com/bletayf
Website: http://bluerabbit.io/
Who is this workshop for?
Companies and teams that are interested in developing their own gamified tools.
Companies and teams that are interested in adding gamification to a product they already have started marketing or developing.
Training Schedule
1) Gamification Basics: Getting a sense of direction
Motivation

RAMP

Flow State

Game Anatomy


2) Foundation: Making sure you have a clear idea of what must be done
The Point: What is the problem to solve?

The Players: Who is playing and how do they play?

The Goal: When do you know the players have achieved the point?


3) Dynamics, Mechanics and Aesthetics
Using the Game Master Framework to setup The Foundation of the tool

Learning how to test your system is really working


4) Making it happen, Developing your first tool
Step by step guide to develop a gamified system with evaluation and feedback

Deliverable: Wireframe and Instruction booklet of tool.


5) Breaking the system
Evaluation, redirection, misinterpretation and iteration.


Location
We have found a fantastic location for this event. It's called Broadway House and it is located in a very central spot of London. Right next to St. James subway station, minutes away from Westminster Abbey and Big Ben. The perfect spot to have a walk around the most famous sights of London.
Fantastic rooms for training, friendly staff and great food is everything we need for 2 days of training!
We also have a special deal with hotels that are very close to the venue. Just send us a message to bring you in touch with them.
You can find more details about the venue in the following link: https://www.eef.org.uk/venues/broadway-house-london
What are you getting with your ticket!
This is a list of the services we will provide you during the training:
1. Breakfast
2. Coffee, tea and snacks during coffee breaks during the day
3. Lunch (either 2 course lunch or a buffet)
4. Unlimited free WIFI
5. All the training material from the trainers
6. A 15% discount code if you want to book a second day of training in one of our other sessions
7. A 20% discount to attend Gamification Europe 2018 (that will happen in Amsterdam this coming November)
Check out the other sessions of Gamification Europe Masterclass
History of the Masterclass
Gamification Europe 2017 was a succes!
Everyone loved that it was a small conference and attendees got to interact a lot with the speakers, get a lot of insights and network with everyone.
That inspired us to organise 2 days of training to give people the chance to get even more knowledge on gamification from some of the best speakers of Gamification Europe and one brand new trainer that is very well known in the gamification world.
There will also be plenty of chances to network with the attendees of the other sessions.
These training sessions will be full day sessions that will happen on Monday 18th of June and Tuesday 19th of June. If you buy a ticket for a session on Monday we will give you a 20% discount to buy a ticket for Tuesday and vice versa.
Not sure which session you should attend?
We know that sometimes having too many options can be confusing.
We tried to organise 2 days of training where there will be something for everyone.
Nontheless we understand that you might not be sure which is the best session for you or your team to attend.
If that's the case please send us an email to vasilis.gkogkidis@gamificationplus.uk and let's schedule a call where we can explain a bit more about the sessions you are interested in and find the best match for you.