Location
Colosseum
Schönhauser Allee 123
10243 Berlin
Germany
The IRL event for the games industry. Panels, Games-Expo, MeetToMatch and you. In Berlin.
About this event
Discover the pop-up exhibition in the former cinema, Colosseum in Prenzlauer Berg.
Play games made in the German Capital Region, Dev Booster nominees, retro games and selected arcades.
Connect with decision makers and shakers of the industry.
Ticket holders to the conference part are invited to the networking evening with medianet GAMES Summer Reception.
Fundey by: Medienboard Berlin-Brandenburg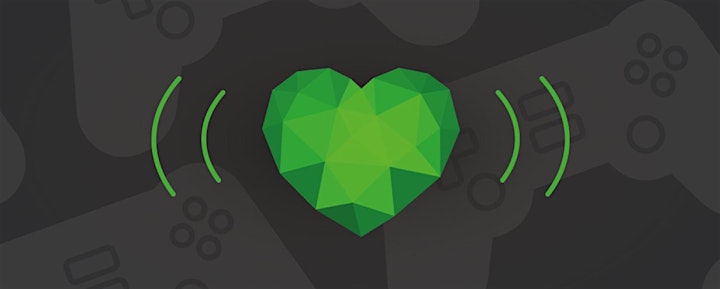 MAIN-MISSION
Let's celebrate the games industry. We offer you the chance to excel in "eventing" and boost your network with peers, politicians and decision makers. By doing so, we revive the Colosseum Cinema that was closed for almost 2.5 years with games. Accomplish our quests and boost all of your energy levels.
NARRATIVE SIDE-QUESTS
We got your narrative needs covered with high level panel discussions on the following topics:
The Good, The Bad and The Ugly - a discussion on business culture by the SHeroes and hidden Champions of the industry
Look Mom! I'm on TV :) - the Dev Booster expert panel on promotion, self distribution and fame
Zentralisierung x Dezentralisierung. Sexy Branche ohne Haus. Debatte zum Hub, Haus, Laden und Netzwerke. Mostly in German, but not exclusively. We call it Denglish.
MECHANICS OF PLAY
Get a Casual Business Friday ticket to enter the space. The ticket enables you to participate in the networking evening. Yet to get your SUMMER RECEPTION badge you need to re-register. Secret invite link will be sent to ticket holders in due time.
Take a seat in Cinema 2 to participate in the panel discussions, enter Cinema X to experience the VR showcase curated by INVR.space. Wait long enough and we will open Cinema 1 for a special Pictoplasma screening. Go up the stairs to distribute your business cards and find your MeetToMatch dates. Make sure to fill out your profile ahead of time!
Rub your hands before you play our amazing Dev Booster finalists on the brand new, custom made Booster Arcades, get nostalgic with retro games and play your all time favs on the Nerdistan stations. Empty your glasses from the bar and enjoy your vegetarian snacks in the food court or simply enjoy being in this historic building.
No matter what: follow our safe space policy and check out the sustainability guidelines.
FEATURES TO DISCOVER
Once your in, you got a bunch of content to explore. Check out:
MeetToMatch Area for your scheduled and on-site meetings
Booster Space Forest hosted by GamesForest.Club
Retro Arcades hosted by Nerdistan.tv
Exhibition of Games Made in Berlin-Brandenburg
Dev Booster Finalists on our boutique hand made arcade stations
VR Cinema hosted by INVR.space
Tabletop and "Brettspiele" zone hosted by Kickstarter, supported by Hunter & Friends
ADD-ONs TO CONNECT
Some circles need their own space. If you want to know more and see if it fits your profile or agenda, please let us know. This is what we got for now. More might come.
Womenize! Games and Tech Luncheon (invite only)
Meet & Greet with policy makers and shakers of the industry (invite only)
Networking party and medianet GAMES SUMMER RECEPTION (use separate registration, please)
Pictoplasma Late Night Screening (needs extra tickets)
THANK YOU FOR HAVING US TO: