Location
Rue de Ligne 8
8 Rue de Ligne
1000 Bruxelles
Belgium
Join us for an afternoon of talks on how to get ready for Gamescom, followed by a BIG Brotaru where devs take their games to the stage.
About this event
After two years of online events, we're finally heading back to Gamescom. In the flesh ! No more talking to publishers with a webcam, no more pitching your awesome game through a pixellated share-screen feature. This time, we're back to in-person, like the old times.
And since it's been two years, you might feel a bit rusty. Or maybe you're part of the new batch of Game Developers who joined our industry in the intermediary years of Covid. Whoever you are, you might feel that it's been awhile since you last travelled to the wonderful city of Köln.
That's why we decided to organize a special event to get you ready for the biggest business event of the game industry this side of the world : a Gamescom warm-up with a series of talks & tips on how to survive the fair, followed by a BIG Brotaru where we push the developers on stage once again.
Are you up for it :) ?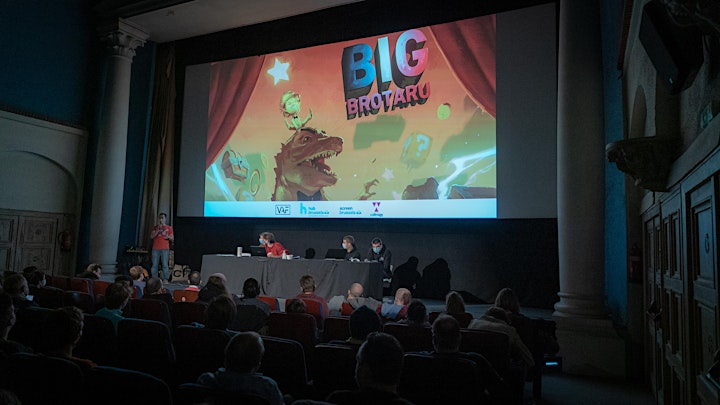 PRACTICALS
WHEN ? On July 14th, the second Thursday of July. Just before everybody goes on holiday. Doors will open at 13h30, with the first talk scheduled at 14h00. BIG Brotaru itself will start at 16h30.
WHERE ? In Brussels, at a cool spot that is literally at a five minutes walk from Brussels Central Station. Easily accessible by train if you're coming from outside our lovely capital city.
HOW ? Just grab a ticket through this eventbrite. The event is free and comes with an afternoon coffee and an evening drink.

GAMESCOM WARM-UP
Starting at 13h30, we'll invest reset.brussels : a temporary occupation space in a former Bank, with a nice 'underground' kindof vibe.
After a welcoming coffee, we'll all pack the auditorium for 3 talks and presentations on how best to prepare for Gamescom and the tips & tricks of attending such a big fair. We have a few different speakers planned for that day, and we'll announce them in the coming days.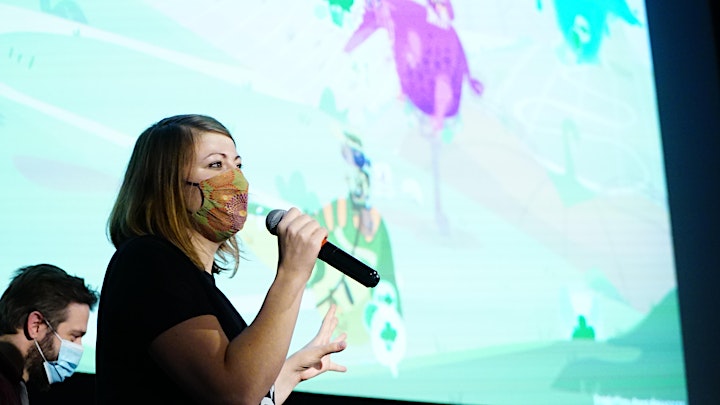 BIG Brotaru
BIG Brotaru is the upgraded version of our monthly meet-ups, the classic Brotarus. For the BIG one, we're pushing the developers on stage (again) ! On their turn, each studio (or team, or solo dev) will have five minutes to do a live demo of their project to the audience. No pre-rendered cutscenes, no trailers, just pure gameplay. Once the five minutes are up, we cut the mic and the next team comes up.
Doing a live demo of your project to a large audience is the perfect warm-up exercice before doing the same thing in front of a publisher.
Previous BIG Brotarus started in the evening and ran into the night. This time, we're starting a bit earlier at 16h30. The showcase will end at 18h30, and will be followed by the usual 'Brotaru' drinks.
If you'd like to showcaseyour project at BIG Brotaru, information on how to do so is available at the bottom of the page.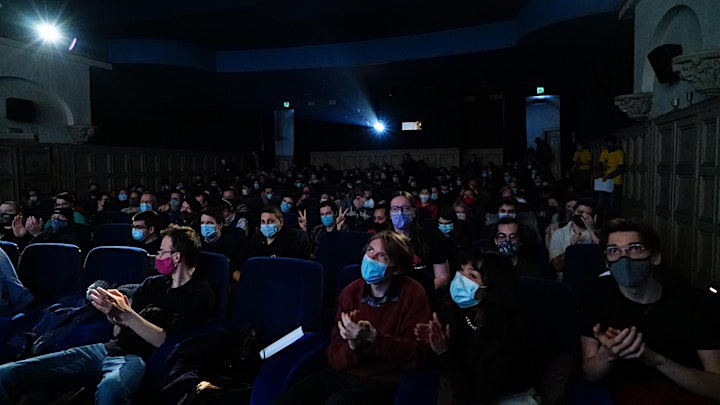 PLANNING
Our event will start at 13h30 with some get-together around a coffee. Then it will be 2 hours of advices, talks and presentations on the secrets of attending Gamescom. After another coffee-break, we'll then dive into BIG Brotaru and discover the upcoming cool games made in Belgium. And once this is over, we'll enjoy some much needed drinks.
13h30 - 14h00 - Welcoming Coffee
14h00 - 15h00 - "How to pitch your game ?"
15h00 - 15h30 - "What to think about when participating in a tradefair", by FIT
15h30 - 16h00 - "Tips & Tricks for Gamescom", by FLEGA
16h00 - 16h30 - Coffee Break
16h30 - 18h30 - BIG Brotaru
18h30 - 22h00 - Brotaru Drinks

HOW TO GET THERE ?
The location is at a five minutes walk from Brussels Central station, so think about coming by train to join us for the day. Once you get out the train station, it's a nice five minutes walk to reach the spot we've selected for this event.
Alternatively, if you chose to come by car, there are a few private parkings around but we can't provide you with any parking tickets for these.

SUBSCRIPTION TO BIG BROTARU
If you'd like to showcase your game at BIG Brotaru, please subscribe using the form below:
Please take note that we have a limited number of spots available. Given the gamescom-related nature of this BIG Brotaru, we'll prioritize projects that will make the trip this year.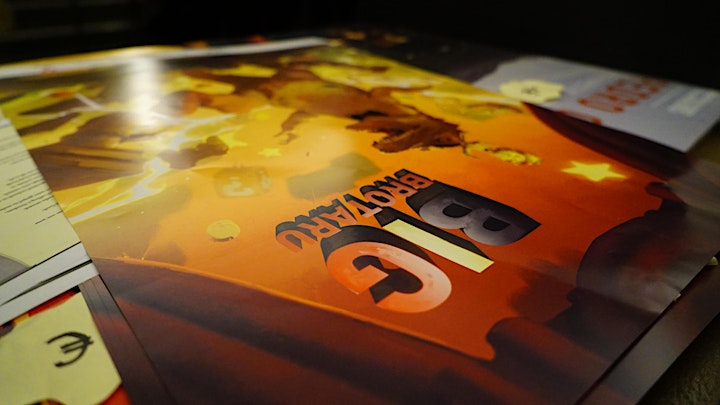 Gamescom warm-up & BIG Brotaru is an event organized by Belgian Games and Brotaru. It is made possible thanks to the support of VAF, Wallimage and play.brussels.