Description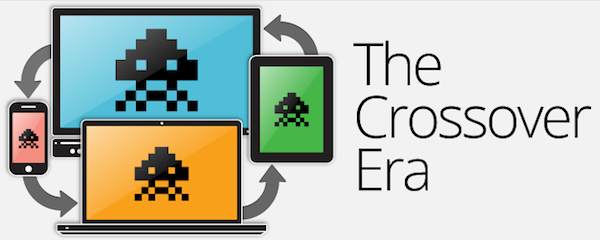 The game industry as we know it is changing, and with that change we're seeing massive disruption, consolidation, innovation, and the arrival of big money across all platforms. Industry leaders are moving from console games to online, from social games to mobile, and from the web to Facebook and vice versa.
GamesBeat 2012 — VentureBeat's fourth annual conference on disruption in the video game market — is gathering insiders from the hottest social, mobile, online, and console companies to dig deep on crossover strategies as the market continues to move underneath our feet.
Recently added speakers:

Mark Pincus, Founder, CEO & CPO, Zynga

Will Wright, Founder, Hive Mind & Stupid Fun Club

Bing Gordon, Partner, KPCB

Brian Fargo, Founder, Interplay Entertainment

David Perry, CEO & Co-Founder, Gaikai

Peter Vesterbacka, Mighty Eagle, CMO, Rovio

Neil Young, CEO & Founder, ngmoco

Tim Schafer, President & CEO, Double Fine Productions

Seamus Blackley, President & Co-Founder, Innovative Leisure
Join in on July 10-11 at the Palace Hotel in San Fancisco for two full days of actionable sessions and high-level networking with 500+ executives, developers, investors, and press from all sectors of the gaming ecosystem.
Full conference details can be found here.

GamesBeat 2012 is co-located with our fifth annual MobileBeat conference. We're offering a discounted joint pass that allows for full access to both events. **There are no refunds within 30 days of VentureBeat events.
Organizer of GamesBeat 2012
VentureBeat covers disruptive technology and explains why it matters in our lives. We're the leading publication for news and perspective on the most innovative technologies, and we also bring the community together several times per year through our own executive-level conferences.