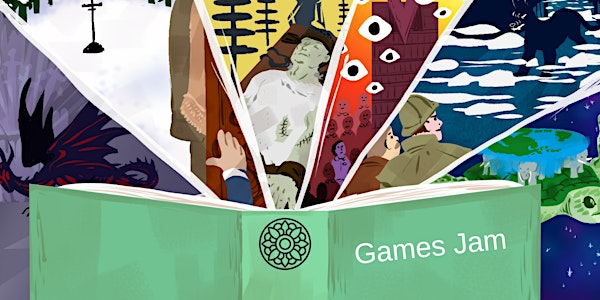 Games Jam: Novels that Shaped Our World
Join us for a two day jam that will aim to introduce the joys of storytelling and reading by creating games inspired by the BBC's 100 Novels
About this event
Combine technology, books and creativity that make games bring stories and characters to life. BBC Arts are running a year long celebration of literature, which includes a list of 100 novels which have had an impact over the last 300 years.
We are asking you to create video games, board games, escape games or card games in response to 4 themes from the 100 Novels list. The only constraints are the time frame, the theme and your imagination.
How does it work?
Form teams of up to 6 people or work alone, start in advance or on the day. This jam is aimed at ages 16 and above.Whether you are a designer, historian, developer, artist, writer or fancy a challenge, battle against the clock to develop your game.At the end of two days you will present your game to a panel who will decide which team has created the game most likely to inspire new readers.
Thanks to Libraries Connected, Arts Council England and BBC Arts we are able to offer a £150 prize to the winner and two prizes of £50 to the runners up.
The Themes
We will be making content from our collections available in advance of the game jam across four of the BBC Novel themes:
Adventure
Life, Death and other worlds
Rule Breakers
Crime and Conflict
The Jam will take place on the 24th and 25th of April online. Games will be submitted by 3pm on Sunday 25 April. Judges will pick the winner and runners up by 5pm on the same date.
You will receive a link to the Games Jam on Itch.io and further information about rules and resources on receipt of ticket sign up. Find out more leedsreads.net/games-jam-novels-that-shaped-our-world