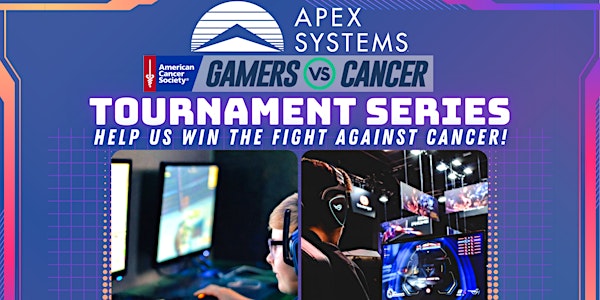 Gamers vs. Cancer - Call of Duty Modern Warzone Quads (4-players)
Apex is hosting our 3rd 'Call of Duty' Gamers vs. Cancer tournament, Modern Warfare /Warzone Quads (4-player teams) 11/5 at 6pm ET
About this event
Key Details:
Communication: Not already in our tournament Discord channel? Please join via https://discord.gg/xDHmVhhxAD.
Fee: It'll be a $20 per person donation to the American Cancer Society to participate. Can the Team Captain donate the $80 and include your team name (or 1st names of the 4 players) via https://tiltify.com/american-cancer-society/apex-systems-gamers-vs-cancer-2022-tournament-series-384ef4ed-11cb-4ffb-a871-0968325fcf6e?
Format: We'll likely do private lobby; stay tuned, we'll share in Discord channel
Prize: There will be a $500 prize pool for the winning team ($125 a person), and each team member will also get 1 Gamers vs. Cancer SWAG item (coozie/mug or hat).
Bonus Prize: The individual w/the most kills will get $100 and 1 item of SWAG
Streaming: We'll be streaming the tournament through our Apex Twitch via https://www.twitch.tv/apextreme_gaming. Please give it a follow and share that link with your networks!
What else to know:
1) Every team must have a captain responsible for submitting scores AFTER each game. 2) We are hoping to have at least one player from each team volunteer to stream their experience for the commentary team. Our goal is to have 100% of the teams be involved. Ask ahead if you need assistance if you are interested in setting up a stream, a member of the admin team will help.
3) All communication will be done through our Apex Gamers vs Cancer Discord page
4) No cheating of any kind will be acceptable and will result in immediate removal from the tournament
5) Friendly Trash Talk is encouraged, but always remember keep it respectful and leave the real trash talk for Cancer. This is a charity event.
***Apex will match up to $1,500 for every Gamers vs. Cancer tournament!!!***