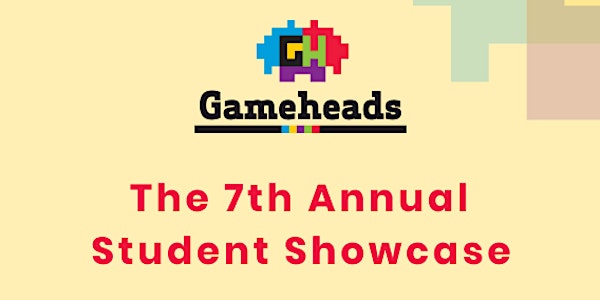 Gameheads 7th Annual Student Showcase
Our annual showcase is the capstone event for our summer program.
About this event
We are thrilled to host the 7th Annual Gameheads Student Showcase to celebrate the genius, creativity and resilience of our students.
The capstone event for our summer program provides Gameheads students with the opportunity to present the absolutely unique and totally fun games they create and design together. And, our community gets a chance to learn about the stories and issues that matter most to them.
We will be hosting the event online again this year. We hope you'll join us on August 28 to congratulate our students for all they have accomplished -- despite an extraordinarily challenging year -- support the future of the tech and video game industry and to check out some pretty awesome games.
RSVP today for information on how to view the event online!
You can also follow us online @WeAreGameheads and using the hashtag #GameheadsLIVE for more updates on the Showcase and our program.