Gameday Tailgate Experience: Jaguars vs. Steelers All-Inclusive Tailgate Pa...
Description
Sunday, November 18th,
9:00 am
Join Gameday Tailgate Experience and 1,000+ other fans for a one of a kind tailgate before the Jacksonville Jaguars take on the Pittsburgh Steelers, hosted by former Steelers' RB Isaac Redman!

Gameday Tailgate Experience ("GTE") is a proud partner of the Jacksonville Jaguars and will be hosting their 4 HOUR, ALL-INCLUSIVE, ALL YOU CAN EAT, OPEN BAR tailgates for select games this 2018 football season!
A ticket to the 4-HOUR pre-game tailgate includes unlimited food and a 4-hour open bar! Fans will also be able to meet Isaac redman and Brody Jenner, watch pregame football coverage on several TVs, listen to live music, play traditional tailgating games, bid on exclusive Jaguars and Steelers memorabilia, and enjoy family friendly amenities.
Join Gameday Tailgate Experience this season for the best tailgates you will experience this year!!
***Children under 8 are free. Must be 21 and over to get a wristband for alcoholic beverages***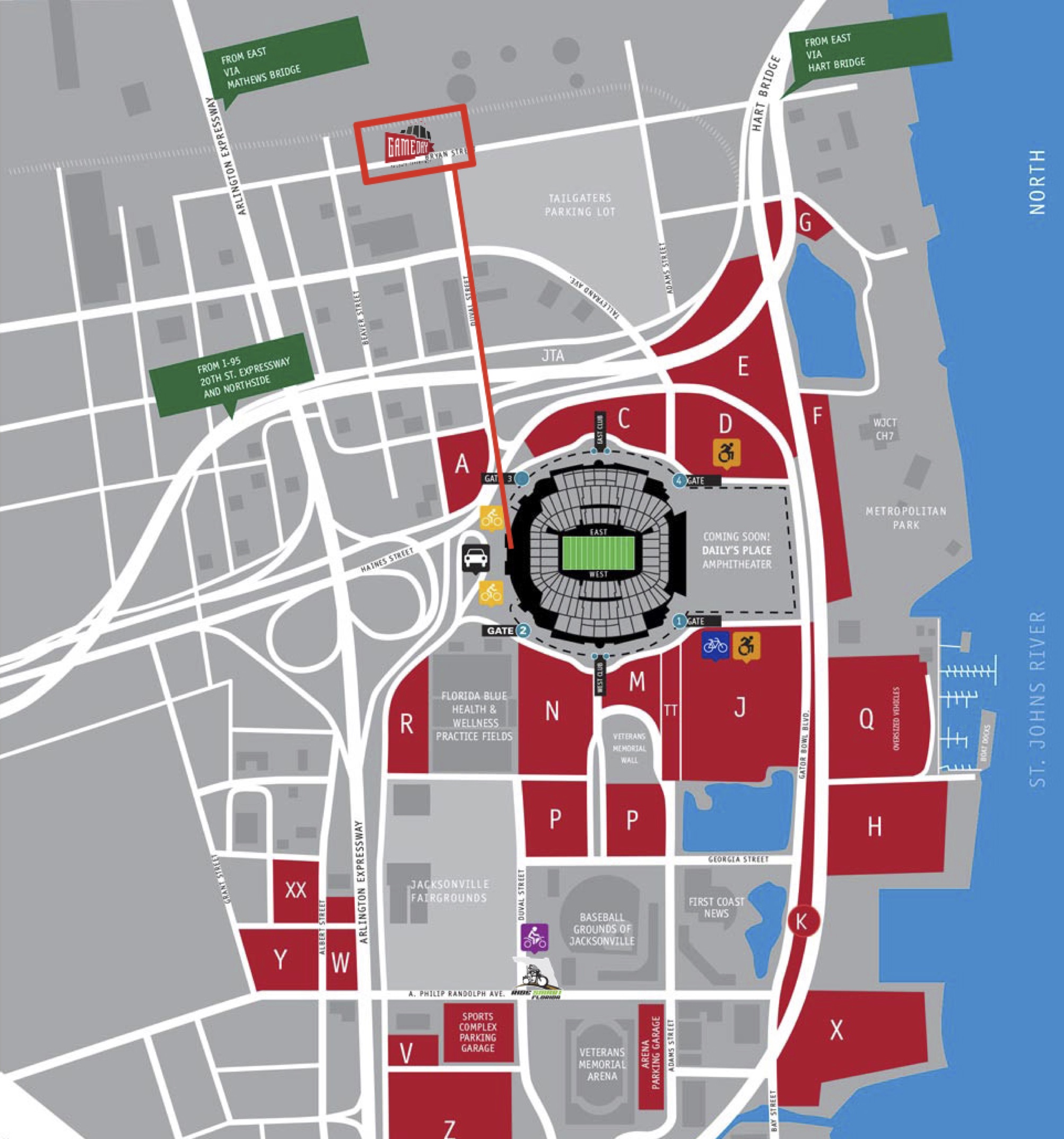 FAQs
Need tickets to the game?
Visit the link below to buy a combined GTE tailgate + Jaguars game ticket!
https://fevo.com/edp/Jaguars-vs-Steelers-Tailgate-Party-ejQzeBC
Do I need to be a Jaguars fan to attend?
All fans are welcome!
What is included in my ticket?
Your ticket includes acces to all the food and drinks you would like, meeting the hosts, watching TVs, taking pictures in the photobooth, playing games, biding on sports memorabilia, and much more! There is no extra cost for drinks or food. The only price you will pay is the 1 time cost of your tailgate ticket!
What do I need to bring to the event?
Your ticket, your friends/family, and your team spirit!
Want to learn more about GTE?
Follow us on social media (@gtepresents), visit our website (www.gtepresents.com), and check out the following video:
https://www.dropbox.com/s/c74132izd9bskl8/GTE_Promo.mp4?dl=0
Questions?
Email us directly at info@gamedaytailgateexperience.com
or
Call us at 800-685-7618
*hosts, athletes, and celebrity guests may be subject to change