Sales Have Ended
Ticket sales have ended
Ticket sale has ended! Thanks for the interest, see you at the next one! <3 - GameBreak.online team
Sales Have Ended
Ticket sales have ended
Ticket sale has ended! Thanks for the interest, see you at the next one! <3 - GameBreak.online team
Jump straight in to networking at Gamebreak! In a Virtual Game Conference meet exhibitors, Keynotes, Game Studios, Investors and Publishers.
About this event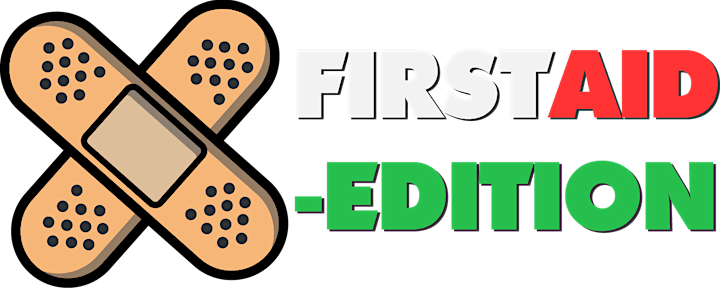 Welcome to Gamebreak.online First Aid -edition!
Join matchmaking focused Virtual Game Conference with 3 Free tracks streamed free and as a ticket holder you get:
Interactive presentations on all tracks, additional 3 tracks exclusively for ticket holders, full matchmaking with built-in 1on1 meeting system and much more! You can basically chat with anybody at the event! Join all the streams, explore exhibitor profiles and discover new games, services and people - all in one event platform! You can easily book meetings and participate completely virtually with zero travels. Everyone is welcomed at the GameBreak.online!
It did hit us hard that most of the major game conferences have been postponed. Most of us had waited and prepared for a long time for these bigger conferences to happen, also so we could meet all of our friends and potential business partners!
Due to the current situation that is affecting everyone. Devs.tv together with IGDA Finland is preparing a full 3-days long networking conference to support all the game developers who lost the chances to meet those potential partners to take the business forward.
Everyone is welcomed to GameBreak.online! Get a ticket, register your profile and start creating your personal agenda and to book your meetings straight away when the event platform opens! We will enable 1on1 video meetings right after opening the event and start with all the interactive presentations! (You can also invite other participants to join the meeting inside the platform.)
We are also live streaming 3 tracks for free! So if you're not so interested the matchmaking itself or the topics don't interest so you would get a ticket, join us at the free live streams! Check out our social media profiles and find out which would be easiest for you to follow the streams. Free streams will be available on everywhere! (YouTube, Facebook, Linkedin and so on!)
We are creating the program as we speak, but so far we have for example Peter Vesterbacka opening the event and some more program prepared for us from our loved IGDA Finland people. There are so many great speaks coming and we will start adding them to the event website over the upcoming days.
Check out GameBreak.online Program
All attendees, speakers, sponsors and volunteers at our conference are required to agree with the following code of conduct.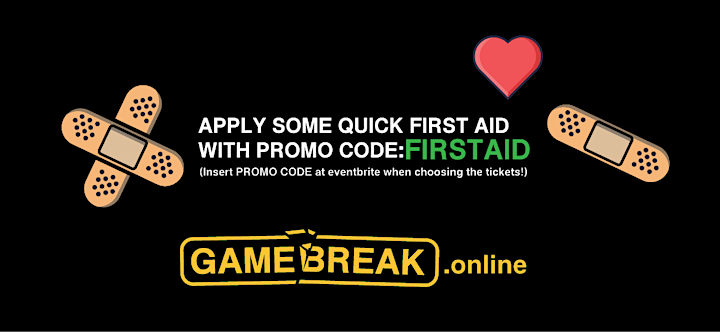 Important dates!
11th May, 2020 - Matchmaking opens!
All event participants (Ticket holders) will get invited through email to the matchmaking platform. Register and update your profile and start creating matches!
See our "PARTICIPANT GUIDE" for preparing ahead in time ! We do also have possibility to do exhibitor streams / presentations! Contact us for more information, you can grab your exhibitor booth already. :)
18th May, 2020 - Opening the event, video meetings and presentations start!
FREE TRACK - Coping & Remote Work
PAID TRACK - Marketing in Games
Meet great people like Liam Martin, who is a serial entrepreneur who co-founded Time Doctor and Staff.com — Liam will be telling about tools to use in remote work.
On monday you can also meet Adrian Perdjon the CEO of Bones Studio, from a motion capture studio mostly focused on character animation dedicated to video games. They do have a long list of games which they have worked with, Witcher 1/2/3 , Shadow Warrior, Sniper Ghost Warrior, The Bound, Twin Mirror, and many many more...
19th May, 2020 - Second day of the event!
FREE TRACK - GLOBAL TRACK
PAID TRACK - Multi-platform games?!
On Tuesday you can meet great people like Douglas Ogeto, entrepreneur with 8+ years of experience in Technology, Branding & Community Building. He has played a key role in designing, planning and execution of entrepreneurship & impact related projects in Sub-Saharan & West Africa, having worked both in the private and NGO sector. He's passionate about building communities and accelerating ventures across Africa. He currently serves as Co-Founder and CEO of LudiqueWorks, Africa's fastest growing game publishing company, game development accelerator and dedicated game fund, committed to growing the gaming and eSports industry on the continent.
20th May, 2020 - Third and last day!
FREE TRACK - IGDA Finland & Friends
PAID TRACK - Game publishing now?
Wednesday will be a bit lighter day in terms of program, but we'll have a full dive in to the matchmaking. Stay tuned, as you'll never know what we haven't announced yet!
Find all the free streams from GameBreak.online following the schedule during the whole event!
All attendees, speakers, sponsors and volunteers at our conference are required to agree with the following code of conduct.
Date and time
Location
Refund policy