Game UX Summit

Thursday, May 12, 2016 from 8:30 AM to 6:30 PM (EDT)
Event Details
Dedicated exclusively to video games and apps, the Game UX Summit aims to discuss the current state of UX in our industry, share best practices, and spread our love for science and compelling experiences. For the first time, this summit will bring together renowned speakers from various UX-related disciplines, from game industry leaders to distinguished scholars, such as Don Norman and Dan Ariely.
The summit will cover various topics, from user research and UX design to data science and behavioral economics. For more information, check out our website here.

Ticket options:
- General admission tickets (regular offer and special offer tickets): Give access to the Summit on May 12th.

- Student tickets (student ID required at the entrance): By purchasing a student ticket, you explicitly acknowledge that student tickets may only be redeemed upon presentation of a valid and current student identification card on arrival to the conference.  Any student ticket holder who fails to provide such identification shall be refused entry to the conference and the ticket price shall not be refunded. There are student tickets for the Summit only (on May 12th) or student tickets that give access to both the Summit and a Masterclass (May 13th).

- Masterclass tickets: Give access to the Summit on May 12th and access to one of the 3 proposed Masterclasses that will take place the day after, Friday May 13th, at Epic Games HQ in Cary, NC. See Masterclass description below.
A big thank you to our Platinum, Gold, and Silver sponsors!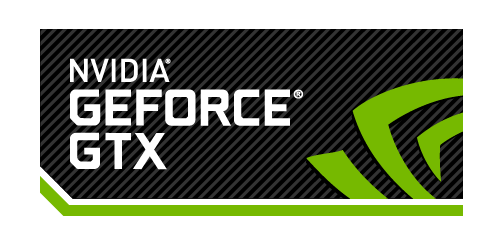 Masterclass description

The Masterclass tickets give you access to the Summit on May 12th as well as one of the following masterclasses that will be held on May 13th at Epic Games HQ in Cary, NC (about 30 minutes away from the Durham Convention Center - a shuttle from the Durham Convention Center to Epic Games HQ will be provided to the Masterclass participants). The Masterclasses are 4 hours long and include lunch at Epic Games. They start at 10am and finish around 3.30pm. They also include a tour of Epic Games.
Choose one of the 3 masterclasses available (maximum 15-20 people per masterclass, the 3 masterclasses are happening at the same time so you can only attend one):
- Masterclass "UX, Psychology, and Games" by Celia Hodent, director of UX at Epic Games
- Masterclass "Game Design" by Jim Brown, senior designer at Epic Games
- Masterclass "VR" by Nick Donaldson, senior designer at Epic Games
Masterclass "UX, Psychology, and Games" by Celia Hodent - 4 hours - May 13th at Epic Games 
User experience (UX) and neuroscience are becoming trendy in the industry, but how can these disciplines concretely help a team to develop and improve a video game? UX and neuroscience combined are at the service of the intended design, and can provide very concrete and easy-to-use tips to anticipate and solve problems, sometimes even before the playtesting phase. This Masterclass proposes to delve into how the human brain works in terms of perception, attention, and memory (critical elements for UX) and offers a UX framework to use neuroscience/psychology knowledge and UX guidelines concretely during the different development stages. The ultimate goal of this Masterclass is to provide tools to significantly improve the experience of the game you are developing, as perceived by your targeted audience. This Masterclass will offer numerous examples, from video games and beyond, to illustrate each point. Whenever applicable, it will also provide games to experiment first hand the content and test the limitations of our brains (in terms of perception, attention, and memory).
Content - Part 1 will focus on neuroscience and psychology to understand how the brain works and, more specifically, how it learns. We will look into human perception, attention, and memory, using examples taken from video games and beyond. It's using Celia's GDC 2015 talk "The Gamer's Brain" as a baseline. Part 2 will focus more specifically on the User Experience (UX) framework you can apply when developing your game, and how it relates to the brain (what we saw in Part 1). We will breakdown UX into 'usability' and 'gameflow' and detail the important principles within these 2 components that can make, in the end, a great difference for your player and how s/he will experience your game (for the better!). It's using Celia's GDC Europe 2014 talk about UX as a baseline.
Audience - Anyone can benefit from knowing better about the brain and about user experience. This Masterclass will however benefit designers, artists, and gameplay programmers even more.
About the trainer - Celia Hodent holds a Ph.D. in cognitive psychology, initially specializing in the development of intelligence in children and adults. Early in her career, Celia stepped aside from academic research to work with an educational toy manufacturer, VTech. Celia joined Ubisoft Paris in 2008 to help the editorial team to translate neuroscience knowledge into game design features. She later worked for Ubisoft Montreal and LucasArts. She joined Epic Games in July 2013 to help guide the studio toward improved user experience practices. Celia's main focus is to use psychology and neuroscience knowledge concretely to solve design problems and make sure the player experience is always enjoyable and emotional.
Masterclass "Game Design" by Jim Brown - 4 hours - May 13th at Epic Games
In the age of social media and online interconnectedness, game development is very much a social science. In order to understand what drives our players, we need to understand why they're playing, how they're playing, and what motivates them to come back. This interactive session will explore how the core tenets of game design can work hand-in-hand with the principles of UX to shed new light on video game development, and make you think about the way you think.
Content - The process of designing a game involves more than just asset creation and technical implementation; there are significant aspects of human interaction and usability that cannot be ignored. This Masterclass will open with a review of the components that define what a game actually is, accompanied by an in-depth examination of how each aspect of game design is based on user experience principles. We'll look at how players actually perceive games, and how we can leverage that perception to create better designs. Then, we'll put those examples to the test by implementing them into some simple games, and explore how simple changes can affect the player's experience. We'll show how improving the game design process can improve the quality and reach of even a simple design.
Audience - This session is intended for anyone with an interest in video games, design, or anyone looking for a better understanding of how game design and user experience relate to one another.
About the trainer - Jim Brown has 20 years of experience in the video game industry as a designer, writer, and manager. He's directed Epic's development teams as a design lead over the award-winning Unreal series and the blockbuster Gears of War franchise. He's worked on a wide range of titles and genres ranging from FPS games to MMORPGs, from mobile to PC, and has helped design everything from community portals to game IPs.
Masterclass "VR" by Nick Donaldson - 4 hours - May 13th at Epic Games
Virtual Reality is a new platform, complete with its own unique sets of UX challenges! Developers creating experiences in this space not only need to be aware of the technical challenges required to create a VR experience, but also the way that humans respond to different stimuli within the experience. Many of the tricks and common practices that are traditionally used in real-time applications require modification or even rethinking to be effective in VR applications. While some of these are able to be reasoned about before creating an application, many of the conclusions have been the result of hard-fought trial and error.
Content - This class will be an extension of a VRDC talk which covers Epic's previous VR efforts to guide an overview of lessons learned about what works and doesn't work for VR. Examples will be drawn from both Epic's early efforts like Elemental VR and Strategy VR, but also the more recent Showdown and Bullet Train projects. Topics covered will range from user comfort, matching user expectations, as well as comfort and avoiding simulation sickness. Additionally, an overview of considerations for motion controls will be given special attention. Factors such as fatigue and input precision will be covered in context of current motion controller technology. This section will focus on best practices, with consideration given to the physiological limitations of the human body and the technological limitations of the current hardware. The content for this talk was developed by both Nick Donaldson (Sr. Designer), as well as Nick Whiting (Technical Director, VR & AR).
Audience - This session is intended for those working on VR experiences at any experience level. While designers and artists will benefit most directly from the master class, gameplay programmers will also benefit from becoming more familiar with best practices.
About the trainer - Nick Donaldson is a designer and all around content and optimization guru, currently working on Epic's VR projects and the new "Unreal Tournament." Nick started out making levels for "Unreal Tournament" at a young age, winning multiple Make Something Unreal Contest rounds, and was eventually convinced to give up his life of crocodile wrestling in Australia to move to North Carolina.
May 12th Summit Schedule (find out about the speakers on our website)

8am-9am - Registration and breakfast

9am - Celia Hodent - Welcoming words

9:10am - Anne McLaughlin - Beyond Observation and Surveys: Human Factors Psychology Tools for Game Studies

9:40am - Anders Johansson - My Journey Creating the Navigation Tools for The Division. Challenges and Solutions

10:10am - Morning break (coffee and tea will be served)
10:30am - Andrew Przybylski - How We'll Know When Science is Ready to Inform Game Development and Policy

11am - Ian Livingston - Working With Research Constraints in Video Game Development

11:35am - Jordan Shapiro (moderator), Fran Blumberg, Michael Levine, & Matthew Petersen - Panel: Education and UX

12:30pm - Lunch break on site (variety of lunch options provided)
1:30pm - Chris Grant - A Kingdom Where UX Fairy Tales Really Do Come True!

2pm - Ian Hamilton - Accessibility for Disabled Gamers

2:30pm - Steve Mack - Insights Hybrids at Riot: Blending Research and Analytics to Empower Player-Focused Design

3pm - Afternoon break (coffee and tea will be served)
3:20pm - David Lightbown - Hiding in Plain Sight: The Untapped Resource that is Helping Ubisoft to Make Better Tools

3:50pm - Jennifer Ash - It Came from UR: UX Lessons Learned on Destiny

4:20pm - Short break

4:30pm - KEYNOTE - Dan Ariely - Free Beer: And Other Triggers that Tempt Us to Misbehave

5:30pm - KEYNOTE - Don Norman - UX, HCD, and VR: Games of Yesterday, Today, and the Future

6:30pm - Closing words

May 13th Masterclass Schedule (subject to change)

8.45am - Pick up shuttle at the Durham Convention Center

9.30am-10am - Welcoming the participants at Epic Games HQ. You will meet with the trainers then will set up in your masterclass room. Breakfast will be served.

10am-12pm - Masterclass part 1
12pm-1pm - Lunch (provided)
1pm-3pm - Masterclass part 2

3pm-3.30pm - Tour of Epic Games (including the UX lab)

FAQs
What is the refund policy?
Tickets are non-refundable. Tickets are transferable and can be completed by following these simple steps here.
Are there ID requirements or an age limit to enter the event?
All Student Tickets purchased will require a valid Student ID to be shown at the registration desk upon check-in.
What are my transport/parking options getting to the event?
Parking will be available in the parking garage across the street from the convention center for $3 per day. Located at:

300 West Morgan Street
Durham, NC 27701
In the case that the above parking garage were to be full on the day of the event, there will be overflow parking in another garage for $3 per day located at: 

326 East Chapel Hill Street
Durham, NC 27701
When & Where

Durham Convention Center
301 West Morgan Street
Durham, NC 27701


Thursday, May 12, 2016 from 8:30 AM to 6:30 PM (EDT)
Add to my calendar