Description
Do you want to know what it takes to build a product that instantly creates a spark of interest, that it effortlessly becomes habitual for users to use, and your customers engage with it for the long-term?


First step to master this skills by join us at GAME THINKING WORKSHOP!
First of its kind, the first game thinking workshop in Malaysia, presented to you by Malaysia Digital Hub, MDEC, where you get to learn first-hand from Amy Jo Kim who is not only a product design expert in the industry, but also an expert in sustaining long-term engagement with customers.


What is Game Thinking?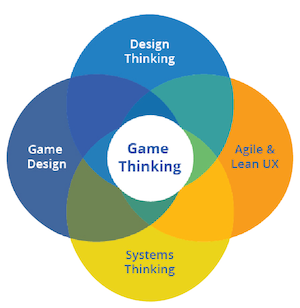 Game thinking framework, from Game Thinking Academy


Want to master Game Thinking?
Join Amy Jo Kim, Game Designer & Start Up Coach, at her workshop -
Game Thinking for Product Designers and Customer Experience Innovation

17 August 2017
Full Day workshop Welcome & Introductions by Amy Jo Kim

Game Thinking 101: What Makes Games So Engaging?

Superfans & Powerusers: Drive Product Discovery with The Right Customers

Social Verbs: Define How Customers Interact Together

Habit Stories: How to Find Habits You Can Piggyback On

Lunch

Design Your Player's Journey: Design a Compelling & Coherent Path to Mastery

Bring Your Learning Loop to Life: Build a Habit Loop That Gets Better Over Time

Break

Game Thinking Roadmap: Avoid "Leaky Bucket" Syndrome and Know What to Focus on When The MVP Canvas: How to Run Faster, Smarter Product Experiments

Q&A, Wrapup, Next Steps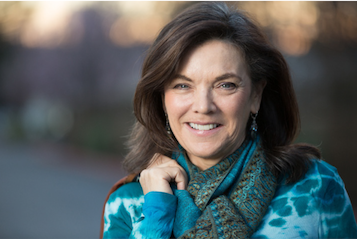 YOUR DESIGN COACH: AMY JO KIM, PH.D.
Amy Jo Kim is a world-renowned game designer and startup coach. As CEO of Shufflebrain, she led early-stage social design for Rock Band, The Sims, eBay, Netflix, Covet Fashion, Ultima Online, Happify, and Pley.
Named by Fortune as a top-10 influencer in games, Amy Jo pioneered the application of social game design to digital services in her influential book Community Building on the Web. She holds a Ph.D. in Behavioral Neuroscience and a BA in Experimental Psychology. She's an adjunct professor at the USC School of Cinematic Arts, where she co-developed the game design curriculum.
Amy Jo is passionate about helping innovators and entrepreneurs worldwide find product/market fit. She delivers transformative results through her Game Thinking coaching programs.
Check out what is Game Thinking in the video below by Amy Jo Kim : https://youtu.be/QR4Q66VDKM4
---


If you have any inquiry, please contact
Christopher Song
christopher@mdec.com.my

Jaxton Cheah
cheah@talent-intelligence.asia
Date and Time
Location
Sunway Innovation Labs, Level 1.
Menara Sunway Jalan Lagoon Timur
Bandar Sunway, Selangor Darul Ehsan Malaysia 47500
Malaysia
Refund Policy