Description
Do you want to know what it takes to build a product that instantly creates a spark of interest, that it effortlessly becomes habitual for users to use, and your customers engage with it for the long-term?


Then you need to come to GAME THINKING ASIA 2017!
First of its kind, the first gamification conference in Malaysia where you get to hear first-hand from the speakers who are not only product design experts in the industry, but also experts in sustaining long-term engagement with their customers.


What do our speakers have in common?
They practice Game Thinking in their strategy. They apply the elements of Game Thinking and gamification to accelerate their design process, enhance customer experience, and ensure successful product launch.


What is Game Thinking?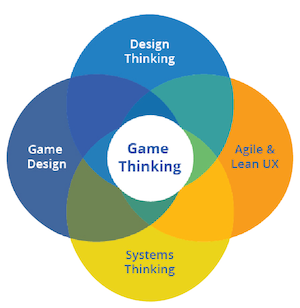 Game thinking framework, from Game Thinking Academy


Want to master Game Thinking as well?
Join Amy Jo Kim, Game Designer & Start Up Coach, at her supplementary workshop with the conference -
Game Thinking for Product Designers and Customer Experience Innovation

14-15 August 2017
Who else will you meet at GTA?
GTA will be the hub for entrepreneurs, business owners, marketing professionals, product designers, UX designer, developers, and consultants that could all potentially be your buddies!
Just like these two: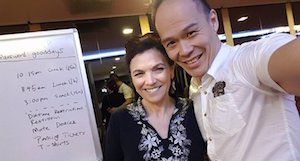 Jaxton Cheah (right) met Amy Jo Kim (left), who was a speaker at Agile Singapore. Jaxton was eager to learn about game thinking and approached Amy then at 2016.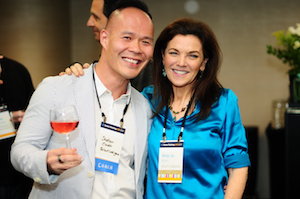 Today, Jaxton was invited to be one of the coaches of Game Thinking Academy in San Francisco with Amy.
Visit www.gamethinkingasia.com for more info
Unable to attend? We really hope you could make it and get the full experience where its more fun to be around people, join the discussion, and meet new people too! But we also have Video Conference Passes you may purchase to receive highlights from the conference.
Registration period is now open.


---


For marketing and sponsorship opportunities, please contact
Conference Co-Producer - Adib Hazlami
adib@talent-intelligence.asia

Conference Co-Producer - D'Jae Ch'ng
djae@talent-intelligence.asia