Description
Game. Set. Match.

The ImprovBoston National Touring Company brings every style of improv to this 75 minute fast-paced, high octane extravaganza where the audience decides which player takes the night.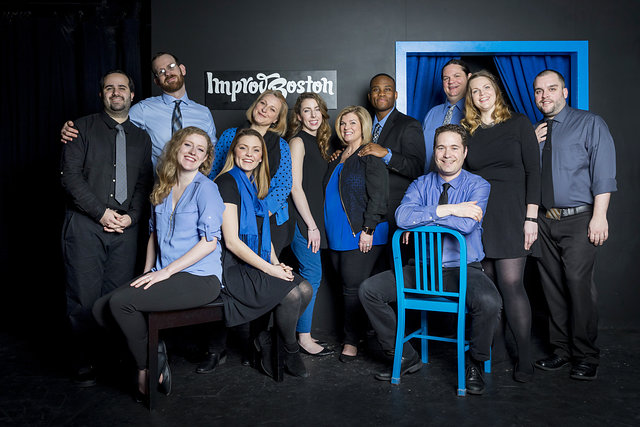 Game on with Game. Set. Match as members of the ImprovBoston National Touring Company are put through their improv paces (games, scenes and special challenges) as the audience votes to see who wins the night. This fast-paced, interactive show serves at the audience's whims as they decide who moves forward and who takes the night. One improviser stands supreme at the end of this improv adventure. The ultimate winner: the audience.
Friday, April 6 @ 10PM
Friday, April 13 @ 10PM

---
Content Disclaimer
Given the ridiculously fun and unpredictable nature of improv, we can't guarantee age appropriateness (every audience gives different suggestions); we recommend Mainstage for those who enjoy PG-13 comedy. If possible profanity and riskier subject matter isn't your thing or you'd prefer not to enable your kids' uncouth tendencies, we highly recommend the Family Show and All Access Improv.
For parties of 10 or more booking more than 48 hours in advance: Contact our Group Sales Coordinator for information.
If the date you're looking for does not appear in the dropdown, that show is sold out.
Ticket Information
Once you purchase, you will receive an order confirmation email from Eventbrite on behalf of the theater.
Your e-ticket(s) will be attached to your order confirmation email. No need to print! Just give your name at the door.
IMPORTANT: If you do not see your order confirmation in your inbox, make sure to check your junk/spam folder.