Description
Game On! Sports Camp 4 Girls has spent years devoted to inspiring GIRLS through its proven teaching methodology, fun programming and spirited traditions. Name a sport – we play it with the added benefit of playing multiple sports daily. We know that learning the right way and understanding the sport leads to increased confidence and the ability to enjoy.
Join us and feel #ProudToPlayLikeAGirl
#GirlsCan #SportsEmpower #GirlTalk #CharacterCounts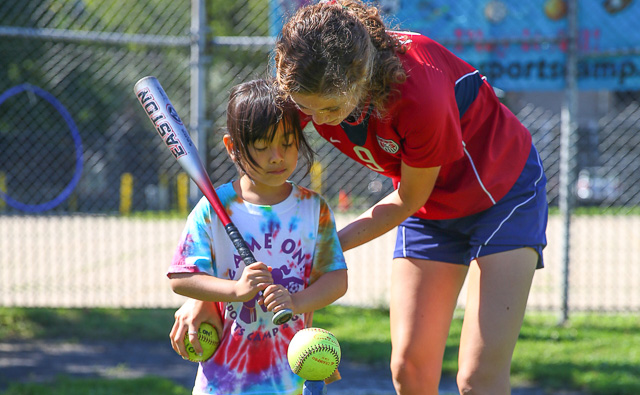 Dates: Monday, August 7 - Friday, August 11
Cost: $325 (Lunch is included)
Time: 9 a.m. - 3 p.m. (After camp care until 5:30 p.m. available for $75)
Location: Western Reserve Academy's Murdough Athletic Center
Directions to the facility - also look for Game On! signage.
What sports might my daughter play at Game On!? Click here to see a full list.
What sets our program apart from the rest? Click here to find out.
Have more questions that we have yet to answer? Visit our FAQ page or pick up the phone and call us at 1-84-GO-GAMEON. We love talking camp!