Sales Have Ended
Ticket sales have ended
Ticket sales have now closed. Please contact organizer for further questions.
Sales Have Ended
Ticket sales have ended
Ticket sales have now closed. Please contact organizer for further questions.
Description
In this 3-hour hands-on budgeting class, teens will play the Game of Life and get a taste of life in the "real world."
Students will learn to become financially savvy & develop valuable life skills through budgeting & game-based exercises that include:
· Choosing a career and earning monthly "income"
· Learning about credit/debit cards & the importance of budgeting, goal setting, borrowing & saving
· Making decisions while balancing a budget
· Visiting stations to pay for housing, transportation, food, insurance, college loans, savings and more
· Writing checks & making purchases using a debit card
· Making choices and encountering unexpected events & expenses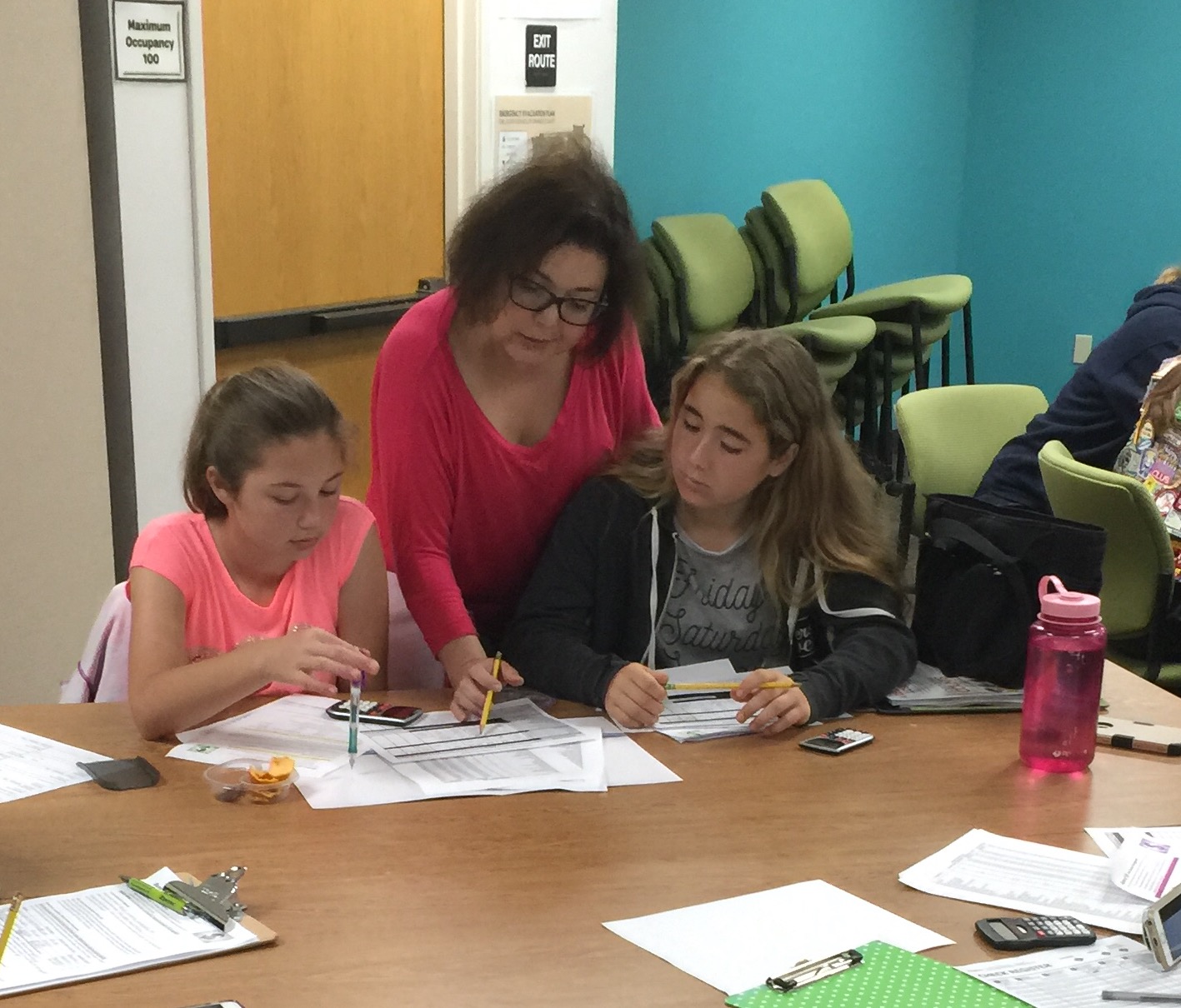 Program tie-ins:
Girl Scout Cadettes will earn the Budgeting badge & some requirements from the Financing My Dreams badge; Girl Scout Seniors will complete some requirements for the Financing My Future badge and the Buying Power badge; Girl Scout Ambassadors will earn the Own My Own badge and some requirements from the Good Credit badge.
This class is also open to non-Girl Scouts, grades 6-12.
Cost:
$30 per teen (grades 6-12) includes badge for Girl Scout Cadettes & Ambassadors. PLEASE REGISTER BY JAN 23. This event has sold out in the past.
SIGN-IN begins at 4:00 pm. Class runs 4:30 pm to 7:30 pm. You may bring bottled water.
ADULT PARTICIPATION: This is not a drop-off class. Each student must be supervised by a Responsible Adult chaperone, for emergency purposes. In addition, students need extra help from adult volunteers.
ADULT PARTICIPATION IS REQUIRED to meet the following adult:student ratios:
6th grade 1:4
7th grade 1:5
8th grade 1:6
9th-12th grade 1:7


Younger students require more adult assistance, so we appreciate your willingness to volunteer to help each student make individual choices based on their chosen scenarios. We could not hold this class without our amazing adult volunteers. Thank you!!
Feedback:
"Thank you for coming and leading your financial workshop. It was FANTASTIC! The girls enjoyed it, and I think every single girl learned from this experience. Thank you!!"

"The presentation was well thought out and covered all of the material very thoroughly. You did a great job!"

Impressive! I loved the way you broke it down to the girls' level to make it very easy for them to understand, and it never got too complicated." (from leader of 8th grade group)

"Now I understand why my parents ask me if I have my own money when I ask them to buy me something."

"Credit cards aren't evil, it depends on how you use them."

"I learned that kids are expensive!"

Great personal information and advice from life experiences

Learned a lot of stuff that I wouldn't have learned in school
PLEASE EMAIL US AT absenna@outlook.com TO BE ADDED TO OUR MAIILING LIST FOR NOTIFICATION OF FUTURE CLASSES. FOR GROUPS OF 20 OR MORE, WE WILL COME TO YOUR TROOP MEETING. PLEASE CONTACT US FOR DETAILS.