Plats
Lördagsplan (Park in front of the Library)
Lördagsplan (Slottsparken)
211 33 Malmö
Sweden
Finally, we are back! Join us for our annual Brännboll tournament and BBQ in the park together with our beloved game dev community.
Eventdetaljer
Game Habitat's Brännboll & Barbecue 2022!
Once again, after a long break, Game Habitat are happy to invite our game dev community to join us for a lovely evening at Slottsparken, Malmö for our Annual Brännboll & Barbecue!
This year we are hosting the event on *New date : Tuesday June 7th and like at previous years, you can expect to have a great time in the park mingling with our game dev community.
There will be plenty of snacks, hot dogs to put on the bbq and some soft drinks.
Bring your own drinks!
Also feel free to bring your own food if you think you will be hungry ;)
What about the Brännboll then?
Glad you asked! Join us at our third edition of the Game Habitat Brännboll Tournament between local game studios!
So what do you say? Want a Game Habitat trophy? Like competitive mode or just want to run around in the sun with fellow devs?
Gather your team and submit it HERE.
! Limited spots for the tournament so make sure to sign up your team!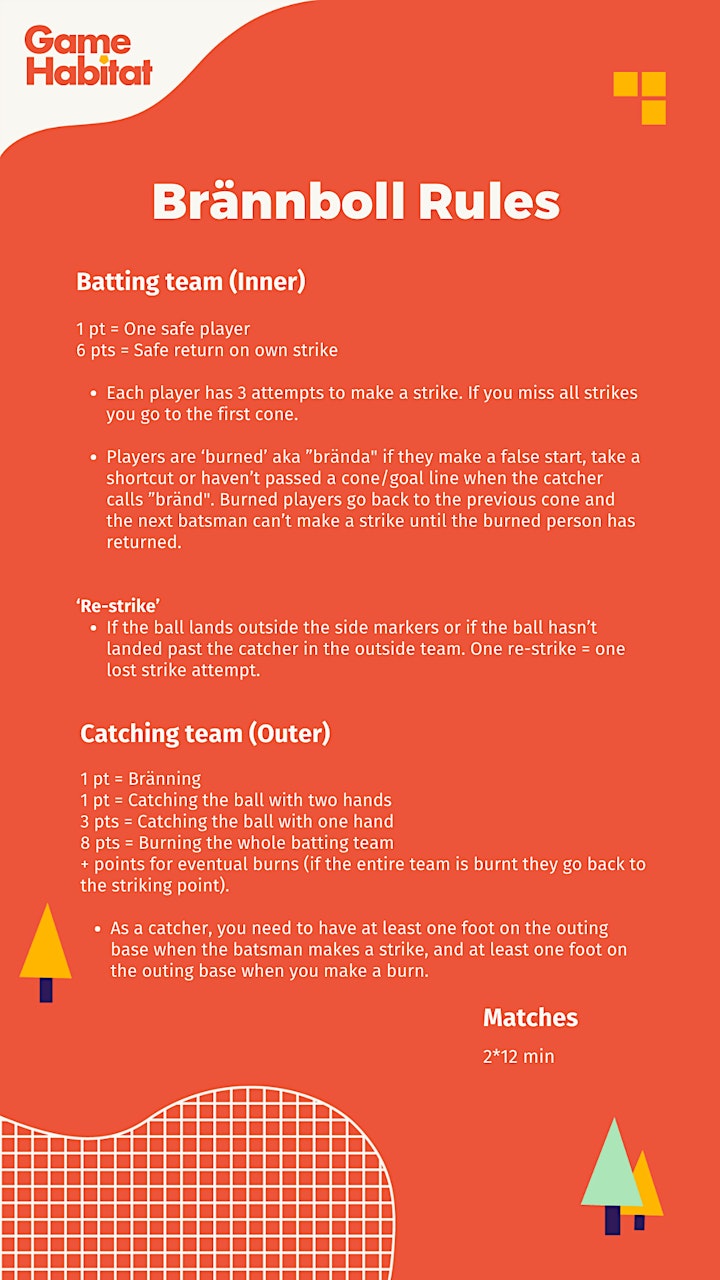 See you there, we look forward!
/ the Game Habitat team
[ NOTE ]
FREE event, but please sign up so we can plan the food and drinks.
CHANGE OF PLANS? That's fine, but please cancel your ticket within 24 hours prior to the event. No food waste please!
Sponsored by our friends at