Description
Make fun games and learn about coding. This 8-week afterschool program for middle schoolers will give you a great start on game design as a career or hobby. Get tips from guest experts and show your game at the release party.
You love games, now create your own! Perfect no matter what games you play. No coding experience needed.
Bring your ideas to life
Tell a story
Make levels and characters
Add graphics and sounds
Learn key skills

Programming concepts
Game coding
Graphics design and animation
Grades 6 - 8 (ages 11-14)
Schedule: Tuesdays and Thursdays, 4:00 to 6:00 pm, from October 16 to December 13 (8 weeks; no class Nov. 20 & 22).
Drop off as early as 3:30. Pickup no later than 6:30.
Scholarships: Our need-based scholarships can reduce the fee by up to 80%, so the fee could be as low as $60. Start the easy application process here.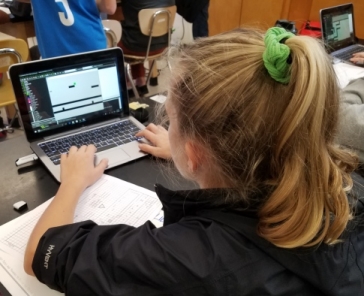 Game Design Lab teaches students GameMaker Studio 2, used by professionals to make popular commercial games like Undertale, Hyper Light Drifter, and Spelunky. The free trial version for Windows & Mac lets students keep working on their games at home. Students take home sharable game files and their source code on a USB drive (included in program fee).
Parents are responsible for transportation to and from the program.
Please read our afterschool progam policies.
Refund Policy: Refunds are available until 1 week before the first class.