Description
GAME DEVELOPMENT FOR INTERMEDIATE DEVS - PS PROFESSIONAL DEVELOPMENT SERIES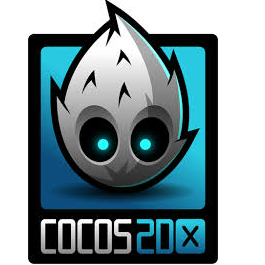 What is COCOS2Dx:
Cocos2d is an open source software framework. It can be used to build games, apps and other cross platform GUI based interactive programs.Cocos2d contains many branches with the best known being Cocos2d-objc, Cocos2d-x, Cocos2d-html5 and Cocos2d-XNA.

Cocos2d-x - World's #1 Open-Source Game Development ...www.cocos2d-x.org/Cocos2d-x is an open-source and cross platform open source free 2D game engine for mobile game development known for its speed, stability, and easy of use.
Class Details:
7/9/2016, 7/10/2016
Time: 9am - 4pm
Cost: $195
Class Description:
This course teaches you how to build awesome video games using Cocos2D­x. Cocos2D­x is a feature packed, free game development engine. It is cross­ platform, high­ performance, and supports three languages: C++, Lua and JavaScript. With it, you can write games for iOS, Android, Windows, Mac, and the Web. It is nothing short of amazing and this course teaches you how to use it. We will program Cocos2D­x in JavaScript, but this is not a programming class. If you don't know how to write code in JavaScript or some other curly brace language, this is not the course for you. For those whose JavaScript is rusty, we will do quick language overview. Don't let the JavaScript part fool you. Cocos2D­x is built from highly optimized C++ and OpenGL, JavaScript is used for game logic, not graphics. Our games will run at a super fast, 60 frames a second.
● Prerequisites
○ Windows or Mac Laptop ○ Download all tools before class!
■ The tools are over a gigabyte in size and must be download before the first class session
■ Cocos2D­x version 3.10
■ Cocos Studios
● Sessions
○ Session 1 ­ Cocos2D­x
■ Installation and Setup
■ Cocos2D­x overview
■ JavaScript language overview
■ Scenes layouts,
■ Collision detection
■ Audio and music
■ Build a simple platform game
○ Session 2 ­ Genres, levels, and resources
■ Cocos Studio
■ Game genres
■ Leveling games
■ Resources
■ Build a tile matching game
○ Session 3 ­ Plugins and tools
■ Plugins
■ Physics engines
■ Making money
■ Build a physics game (angrier byrds ­ long)
● Tools ○ Cocos2D­x v3.10 ○ Cocos Studio
● Resources ○ http://www.cocos2d­x.org/
INSTRUCTOR:
Instructor, Troy Miles
Troy Miles is a senior software engineer and instructor. He is exceptionally skilled at full stack development with experience using both ASP.NET MVC and Node.js on the backend, SQL Server or MongoDB as the database and web or mobile on the front-end. He is also skilled in C#, Objective C, Java, and JavaScript well. He posses deep knowledge of the following frameworks: AngularJS, jQuery, jQuery Mobile, PhoneGap, Backbone, Ember, Jasmine, and Mocha.

About PeopleSpace Professional Development Series:
Our Professional Development Series for working developers aim to enhance our resume, expand our skills and add new outlook to the OC technical community. Our workshops provide a platform for more indepth exploration of new technologies, methodologies and concepts.
For more info. and upcoming workshops:
http://peoplespace.us/professional-development/