Game-Changing Technology for Human Capital Management
Description
Game-Changing Technology
for
Human Capital Management
Networking Buffet at Exhibits 7:30 - 9:00 pm
Polytechnic Institute of New York University
5 MetroTech Center -- Pfizer Auditorium
Social media, cloud computing, mobile devices, workforce analytics and other recent innovations have added substantially to the HR technology and human capital management toolkit. This half-day conference explores some of the advances in technology solutions available to all managers as well as HR professionals. How HR technology enables and supports overall strategy, as well as the impact of this technology on talent management, workgroup collaboration, privacy and even globalization will be among the topics addressed by thought leaders from practitioner and academic communities. Additionally, HR technology vendors will be exibiting their products and recruiters will be seeking talented professionals.
Industry Sponsors:
ADP CUMULUS HR OneSource VHR PAYCHEX Towers Watson
Co-operating Profesional Societies:
HRNY (Human Resources Association of New York – parent chapter of PolySHRM)
IHRIM (International Association of Human Resource Information Management)
Approved recertification credit hours:
IHRIM - 5 credits for HRIP (Human Resource Information Professional)
SHRM - 5 credits for PHR/SPHR/GPHR (Professional in Human Resources/Senior PHR/Global PHR)
Participants:
Executives, managers and professionals in HR, IT & other specialties

Students in engineering, IT, technology management & HR-related disciplines

Industry vendors & recruiters
Location & Travel Directions:
Polytechnic Institute of New York University (NYU-Poly)
5 MetroTech Center, Downtown Brooklyn
NYU:Poly is conveniently located at Downtown Brooklyn's MetroTech Center, minutes from Wall St. Travel directions to the NYU-Poly campus: http://www.poly.edu/node/463.
---
Program
12:30 - 1:30 PM. Registration & Networking at Exhibits
01:30 - 1:45 PM. Welcome & Introductory Remarks

Prof. Harold Kaufman
Department of Technology Management, Polytechnic Institute of NYU
Academic Director - Organizational Behavior Program & Faculty Advisor PolySHRM
Prof. Walter Zurawsky
Associate Provost for Graduate Academics, Polytechnic Institute of NYU
01:45 - 3:30 PM. Strategic Level
Keynote Address:
Leveraging Technology for Achieving Strategic HR:
Marc S. Miller*, Marc S. Miller Associates
Trends in HR Technologies: A Research Report:
Jennifer Lego, Director, Human Resource Services Delivery Group, Towers Watson
Corporate Perspective on HR Technology:
Veronica Barry, Director, Human Resources Information Systems, CBS Corporation
3:30 - 4:00 PM. Networking Coffee Break at Exhibits of Vendors/Recruiters
4:00 - 5:30 PM. Individual Level
Social media and organizational information sharing: A motivational perspective:
Prof. Oded Nov, Department of Technology Management, Polytechnic Institute of NYU
HR Privacy & Cybersecurity :
Boris Segalis, Partner INFORMATIONLAWGROUP
Cloud Computing & Talent Management:
Mike Capone, Chief Information Officer, Automatic Data Processing, Inc.
5:30 - 6:00 PM. Networking Coffee Break at Exhibits of Vendors/Recruiters
6:00 - 7:30 PM. Group, Organization & Global Levels
Virtual Teams - Now and in the Future
Yael Zofi*, CEO, AIM Strategies, Applied Innovative Management
Role of Technology in Re-engineering the Organization:
Janyce Wolf, Vice-President, GBS Business Engineering, Deutsche Bank
Globalization: Toward the Border-less Organization via Technology:
Vincent A. Conte*, Ph.D. Managing Director, Work/Life, LLC
Competencies for Global Careers in HR & Technology:
John Reilly*, Associate Director, HRIS, Praxair, Inc.
7:30 - 9:00 PM. Networking Buffet at Exhibits of Vendors/Recruiters
*Adjunct faculty, Department of Technology Management, Polytechnic Institute of NYU
---
About Polytechnic Institute of New York University:
Polytechnic Institute of New York University (formerly Polytechnic University), an affiliate of New York University, is a comprehensive school of engineering, applied sciences, technology management and research, and is rooted in a 158-year tradition of invention, innovation and entrepreneurship: i2e. The institution, founded in 1854, is the nation's second-oldest private engineering school. In addition to its main campus in New York City at MetroTech Center in downtown Brooklyn, it also offers programs at sites throughout the region and around the globe. Globally, NYU:Poly has programs in Israel, China and is an integral part of NYU's campus in Abu Dhabi.
About PolySHRM:
The Society for Human Resource Management student chapter at Polytechnic Institute of NYU - PolySHRM was founded in 1987. PolySHRM has been awarded the Superior Merit Award by SHRM for its innovative activities almost every year since its founding. In 2010-11, PolySHRM was selected as one of the 10 most outstanding chapters in the U.S. (for the second time). In addition, many of its leaders have received the coveted Sherman Award from HRNY (the NY Chapter of SHRM). PolySHRM is committed to providing its members and the NYU-Poly student community with professional and leadership development opportunities to prepare them for future careers. Most PolySHRM members are students in the MS in Organizational Behavior, a unique program that integrates the management of people, organizations and technology.
Industry Sponsors and Cooperating Professional Societies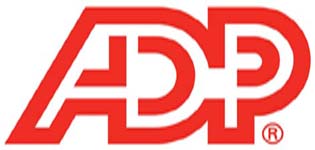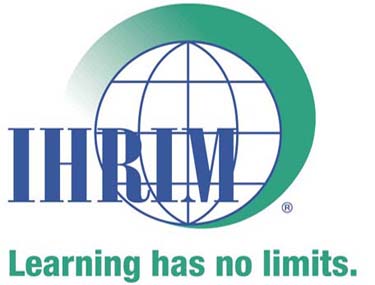 Organizer of Game-Changing Technology for Human Capital Management
The graduate program in Organizational Behavior, Systems and Analytics (OBSA) provides professionals and managers with the latest knowledge, skills and technologies for addressing critical human issues in rapidly changing organizations. The courses provide the background needed to effectively manage people and organizations to achieve high quality performance, work engagement and job satisfaction. The changing nature of work and shifting professional needs are addressed by the continuous updating of the curriculum and addition of cutting-edge courses, especially in Human Capital Systems and Analytics, to manage the workplace of the future.  In addition, traditional concentrations are offered in Human Resource Management, Training and Development, Management of Change and Human Resource Information Systems.  These courses are taught by a faculty of highly accomplished  experts who practice what they teach.
The course of study is designed for individuals with a wide variety of experiences and needs. These range from human resource practitioners who need to update and broaden their qualifications, to those with diverse or limited backgrounds who wish to acquire the expertise to enter a career related to managing people and organizations, especially within the context of technology
The OBSA program is in NYU-Polytechnic's Department of Technology Management and Innovation which is the premier learning, research, and development hub in the New York City/Tri-State region explicitly devoted to the increasingly critical arenas of innovation, information, and technology management.