Game-changing Pathway Strategies: Know the Terrain!
Description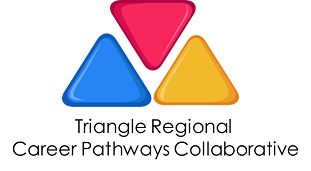 All partners with a role in career advising need to understand regional workforce demands.
The Triangle Regional Career Pathways Collaborative is presenting this half-day professional development series that will delve into in-demand occupations, skill demands of industry, and information to help you better understand the regional landscape so that you can provide more informed advice to students, customers, and clients.
The relationship between workforce development and economic development is a close one. A skilled workforce brings in business and more career opportunities for our citizens, but they need to be ready!
Come network with peers from throughout the region over lunch. Register today!
Hosted by