| | |
| --- | --- |
| | |
Event Details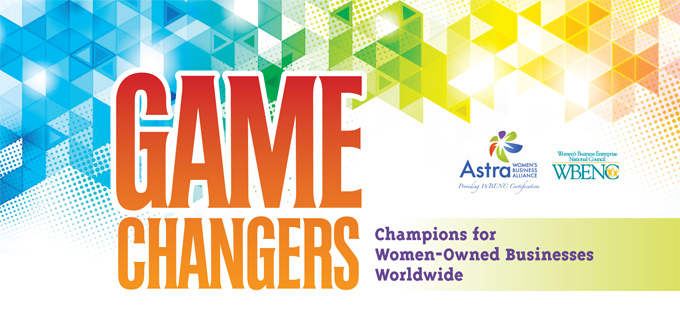 There has never been a better time to support women-owned businesses & help create new opportunities for growth. Enjoy access to corporate and agency advocates dedicated to supporting women-owned business. Meet fellow business owners and expand your network. Kick off with SHOW UP at the Giants game on July 24th and then plan to GROW and WIN at the Workshops, Awards, Matchmaker on July 25th.
SPONSORS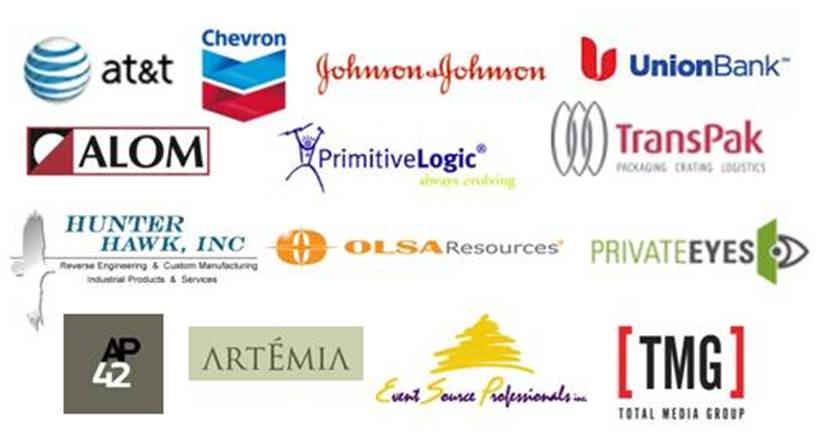 To join this event at the Sponsorship level contact the call 971 204-0220 ext 6 today!
_____________________________________________________________________________

July 24th - SF Giants Ballgame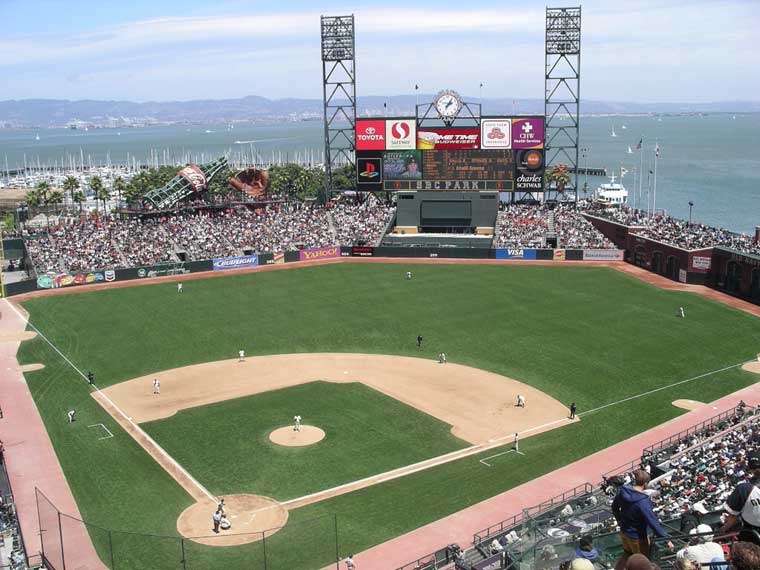 5:00pm - 7:10pm - Landers Landing, AT&T Park 
7:10pm - SF Giants v. Cinncinnati Reds
Join other women business owners and supporters at AT&T Park to catch the 2012 World Series champion San Francisco Giants vs. the Cincinnati Reds! Tickets are separate from the July 25th event below.

____________________________________________________________________

July 25th - Workshops, Awards, Matchmaker & Reception
7:00am - 7:00pm - 32nd Floor, Tower Building, Westin St. Francis
Agenda - July 25th, 2013

Your day starts at 7 a.m. with a continental breakfast, followed by terrific opportunities to learn and grow:
 

"Financial Game Changers"

(Keynote Presentation) — Learn how to win the money game and grow your assets, by Money Magician, Dr. Mary Ann Campbell, CFP.
 

"How I Grew My Company in a Down Economy"

(WBE Workshop) — Astra WBEs discuss what they did to grow their companies in the last 3 years.
 

"The ABCs and Sometimes 'J' of Priming the Supply Chain"

(Corporate Workshop) — Facilitated by Sharon Castillo, SB Services. Large corporations and their Primes will learn the latest best practices on building diversity throughout the supply chain.
 

"Capturing the Pooled Power of Women"

(Panel Discussion) — Panelists: Mary Ann Campbell, Money Magic, Inc., former National Women's Business Council President; Billie Bryant Schultz, Cesco, Inc. and the Founding Board Member of WBENC; Barbara Kasoff, President and Co-Founder of Women Impacting Public Policy (WIPP). Moderator: Dianne McClelland, Co-Founder of Astra Women's Business Alliance.
 

"Social Styles: Improving Interpersonal Communications"

(Luncheon Presentation) — Enjoy a humorous presentation by comedian Jeff Applebaum, of how you become more relatable with varying types of personalities.
 

After lunch, from 1–1:30 p.m., the Astra Awards Ceremony

will acknowledge the "all-stars" among the crowd. And everyone's a winner when it comes to the

Matchmaking Roundtables (1:45–4 p.m.)

and

Reception (4-7 p.m.)
Keynote - July 25th, 2013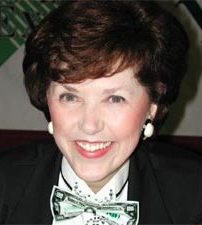 Financial Game Changers - that will help you win the money game and grow your assets. By Money Magician, Dr. Mary Ann Campbell, CFP
Want more time for family and hobbies?  Would you like more savings and the ability to improve your cash flow? You'll learn tips and tricks on financial game changers that will help you save, protect, and control your money.  You'll learn to play the game that allows you to produce more of what you need and want with the money you already have.  Dr. Mary Ann Campbell, CFP®, was selected by Money Magazine as one of the 200 best Certified Financial Planning practitioners in America.  She received a Presidential appointment to Chair the National Women's Business Council, and Arkansas Business chose her as one of the top 100 women in Arkansas. Mary Ann's favorite 4-letter word after L-O-V-E is S-A-L-E.   She experienced her own game changer when she stood in front of her closet and realized it was full of tops without matching bottoms and vice versa because of her thrill of bargain shopping over need.  By changing her awareness, Mary Ann was able to save for her goals and have room in her closet for matching outfits she could actually wear.  Of course, her clothes still continue to mysteriously shrink. Mary Ann Campbell is a money educator and a Certified Financial Planner (CFP). Money Magazine selected Mary Ann as one of America's top 200 CFPs. She has  taught junior high, high school, college students, and employees at corporations the magic of money. Mary Ann gives credit to the teachers she has had with her success. Teachers have had a profound effect on her, and their influence fuels her dedication to what she does everyday.
 About the Matchmaker - July 25th, 2013

Each ticket includes the reception, workshops, luncheon and matchmaker meetings subject to certification qualifications.

Matchmaker assignments will be dependent on the requests received from our corporate and government agency partners in advance of the event.


Access to the Matchmaker is open to women businesses certified by WBENC, WOSB or WEConnect International.

The format of the Matchmaker will be facilitated in a "roundtable" style and allow up to 3 rounds of meetings.


Capacity is limited. Register early.
About the Venue
The Westin St. Francis is a destination where you can unwind and be pampered by attentive, world-class service. As the only hotel located on Union Square in San Francisco, it is celebrated for its famous clocktower & is a popular gathering place for generations of travelers. To reserve your room call: 415-397-7000.
Where

San Francisco, California
July 24th - AT&T Field
July 25th - Westin St Francis



Organizer
Astra Women's Business Alliance
Astra Women's Business Alliance, is a 501(c)(3) non-profit corporation and a regional partner of WBENC. Astra provides WBENC and WOSB National certification to qualified women-owned businesses in the states of Alaska, Idaho, Montana, Northern California, Oregon, & Washington. Astra champions business growth by creating opportunities for contracts with Fortune 500 companies while providing these corporations with highly qualified strategic resources. For more information visit: http://www.astrawba.org.