Football camp for middle and high school players. Receive coaching from former NFL players that will help you on and off the field.
About this event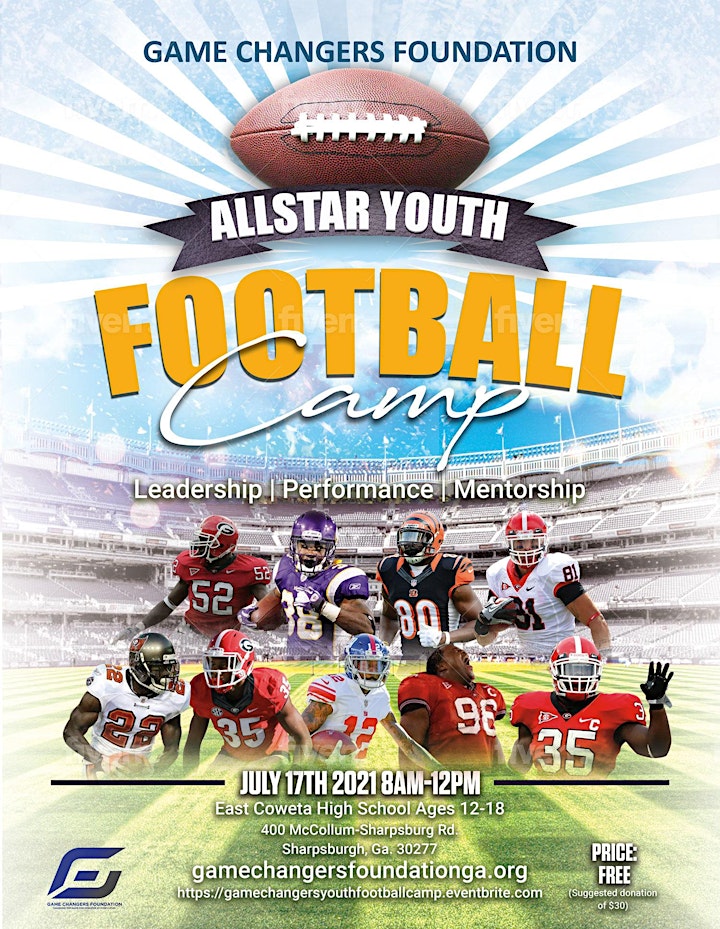 Hosted by the Game Changers Foundation, this camp will feature former NFL players and performance experts.
Each player will have the opportunity to learn position specific techniques, leadership principles, and compete against other top athletes in the area.
Camp is for all positions ages 12-18
This will be a noncontact camp focused on developing leaders on and off the field.
Following the camp players will hear from former NFL Players about the importance of leadership, character, and decion making.
The camp is free, but we welcome donations or sponsorships to support our efforts to impact current and former athletes in sports, business, and life!
Organizer of Game Changers Foundation All-Star Youth Football Camp