Sales Have Ended
Ticket sales have ended
Make sure that you book your hotel the night prior with Jason and pay for your CRUISE! Jason's phone number is (954)420-9133. There will be a $10,000 prize give away and here is how you enter. The morning of the cruise we will have registration at the hotel and the exhibits. You will need to get your card stamped by all 10 exhibitors to be eligible to win on the cruise ship during specific times when we announce the winners. The registration and exhibits open at 7:00 am and ends at 12:00 pm the morning of the cruise. Any questions or to book your hotel call Jason at (954)420-9133 Bon Voyage, Smiles at Sea Admin Team
Sales Have Ended
Ticket sales have ended
Make sure that you book your hotel the night prior with Jason and pay for your CRUISE! Jason's phone number is (954)420-9133. There will be a $10,000 prize give away and here is how you enter. The morning of the cruise we will have registration at the hotel and the exhibits. You will need to get your card stamped by all 10 exhibitors to be eligible to win on the cruise ship during specific times when we announce the winners. The registration and exhibits open at 7:00 am and ends at 12:00 pm the morning of the cruise. Any questions or to book your hotel call Jason at (954)420-9133 Bon Voyage, Smiles at Sea Admin Team
Description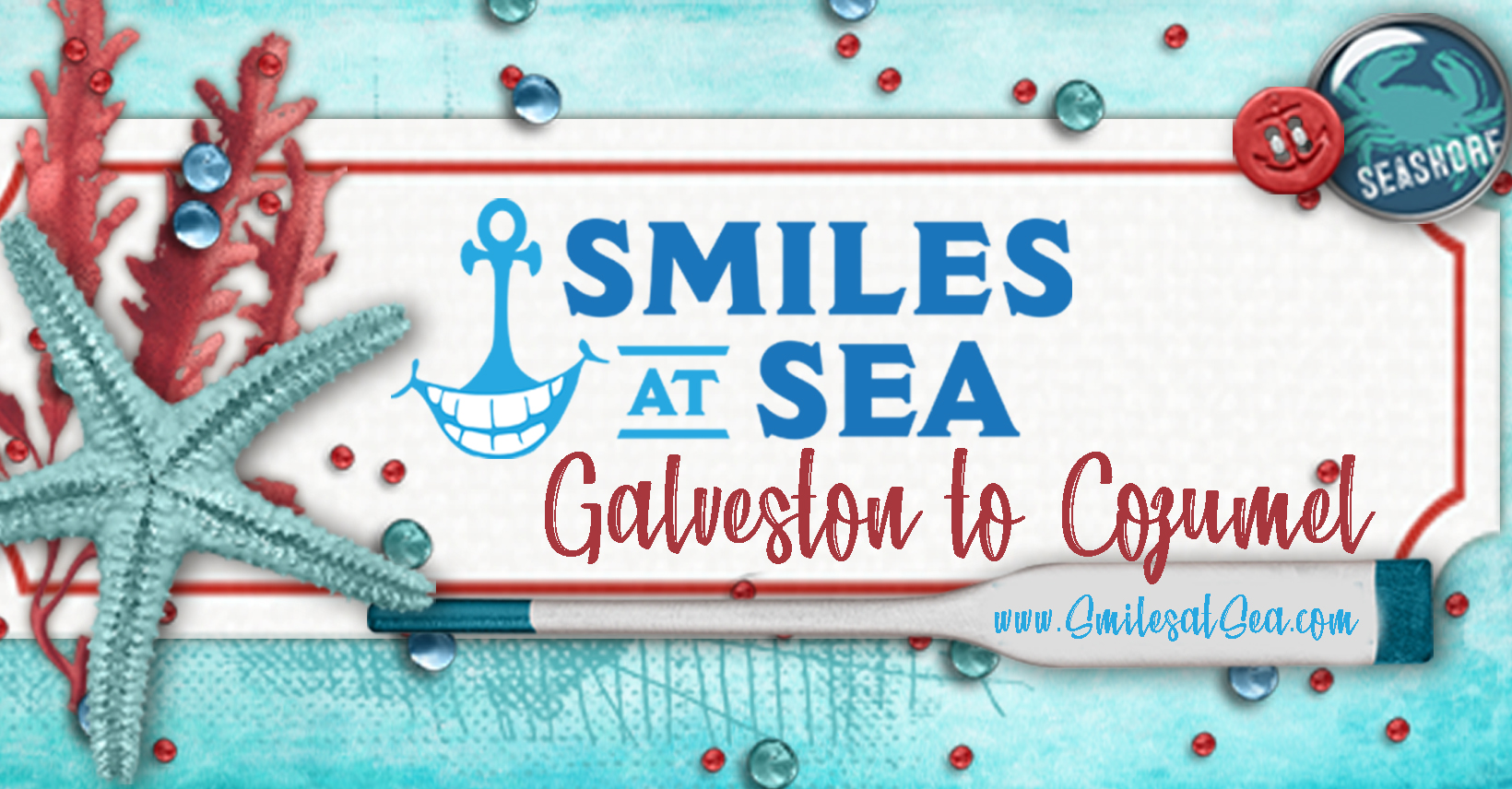 What could be more fun than a dental conference at sea?
We set sail from the Port of Galveston on September 13, 2018 to September 17, 2018 for 12CEU and lots of fun! This event is for the entire team and could even be for specialty offices. Dentists are encouraged to come and bring staff as the team building events do not get much better than this. We have CE for everyone on the team so that everyone can bring back pearls to the office!
---
For more event details please click HERE!
Dont forget to follow our Event Facebook page HERE! An exclusive page just for you to ask questions and get up to date information on the event!
We can't wait to see you there!
Cancellation Policy: Cancellation requests must be received in writing at admin@smilesatsea.com on or before Febuary 1, 2018 to receive a 50% refund. No refunds will be given after Febuary 1, 2018.
Force Majeure: Smiles at Sea will not be held responsible nor provide a registration refund in the event of a force majeure or cancelation by the cruise line. Attendees will receive a credit valued at the price paid for the continuing education hours and will have the option to attend a future event within one calendar year from the cancellation date.
General Information: Attendees must be on time and present for all hours in order to successfully complete the course and to be eligible for all credits. Attendees should limit their alcohol consumption prior to the classes. By paying and registering for this event, I assume any risk of harm or injury and release Smiles at Sea LLC from all liability, costs and/or damages that could occur.
Smiles at Sea LLC reserves all rights and reservations for the continuing education course. Please see above to avoid denial of entry to any classes.
The Dental Ball is open to all who are registered over the age of 21 including non-dental professionals.
General questions related to the cruise or course registration can be answered by your Travel Specialist at 954- 420-9133 or smile@smilesatsea.com.
Organizer of Galveston to Cozumel Dental Cruise & Learn 12CE - Smiles At Sea