Description
Attend a Galvanize Member Roundtable
Hear exclusive insight from industry veterans and insiders!
What it is:
A gathering of business leaders and all-star entrepreneurs who share their expertise and startup know-how in an engaging roundtable discussion.
Why attend?
Learn from your peers and a smart, successful industry expert who will provide feedback and practical solutions based on years on first-hand experience in three critical categories: Growth, funding, and product.
Swap best practices and tricks-of-the-trade with other Galvanizers building impactful companies.
What to expect:
Discuss: A one hour in-depth conversation led by an industry expert.
Contribute: Galvanize members are expected to be active participants and drive the discussion by sharing real-world challenges and coming prepared with specific questions. (What's discussed at a member roundtable stays in the room.)
Learn: Industry experts will guide the discussion by offering unique feedback and perspective on the chosen topic and scenarios presented by members.
Focus: Female Founders
with Lenore Kantor, Launch Warrior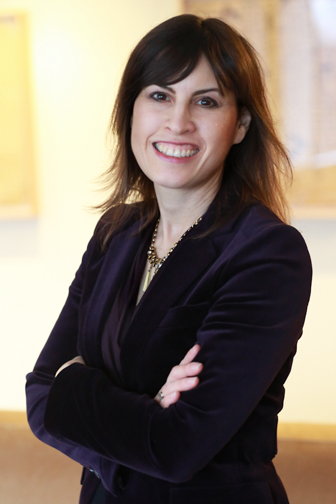 Want an opportunity to connect with other women entrepreneurs? Need some input on managing the challenges around building your business or launching your startup? Join us for an honest conversation about how to grow your business. We can explore any of the demands that startups need to navigate - from raising capital to attracting, hiring and retaining staff to managing performance and navigating team conflicts.
Few of us receive formal training in how to manage all these requirements, let alone lead our organizations. It can also be difficult to get objective advice, when investors, board members, advisors, employees and family members all have different objectives, priorities or vested interests. Let's get honest and keep it real! This roundtable will be an opportunity to talk about your challenges in a safe open space. You will receive feedback from other founders and input from an experienced business consultant and executive coach. In a highly engaging exchange, we will talk about your leadership challenges and how to leverage your strengths. You will benefit from exploring new ways of responding to help you feel more confident and calm, less stressed and overwhelmed. Bring your big questions around what you need to know to manage your business more effectively and a willingness to share your experience.
Presenter
Lenore Kantor is a leadership and launch expert and Executive Coach and President of Launch Warrior, a strategic consulting and executive coaching firm that works with companies and individuals around innovation, growth and change. Lenore has 20+ years' experience at leading financial technology institutions (Thomson Reuters, FXall, Morgan Stanley, ISE and BNY Mellon) where she has launched over 100+ products, managed marketing and communications for 10+ mergers and acquisitions and an IPO and been spokesperson for 2 publicly traded companies. Lenore regularly works with startup founders and emerging growth companies around aligning their vision and values with their branding, messaging, strategy and culture to accelerate growth. She has designed this special roundtable for Galvanize members to address their leadership challenges in a dynamic and supportive forum.
**Snacks and Beverages will be provided**