Description
LTV & CAC - The Six Most Important Letters for Scaling Your Startup
What is customer lifetime value (LTV), how do you determine what yours is, and why is it critical to the success of your startup? And what about customer acquisition cost (CAC)? What financial information do you need to calculate this all-important figure, and how does the interplay of LTV and CAC determine exactly how much you can afford to spend on the growth of your business and what you should be spending it on.
**Parking at Galvanize is limited. We suggest utilizing ridesharing services or public transporation if possible. For parking options, please view our parking map >>
You'll Learn How To:
Calculate your unit economics
Determine your customers' lifetime value to your company
Calculate how much it costs you to acquire a new customer
Understand how LTV and CAC relate to one another for the purposes of driving profitable growth
Figure out how much you can spend on customer acquisition
Assess whether your current sales & marketing efforts make sense for your startup
Target Audience
Tech founders who want to have a better understanding of their startup's unit economics and how to drive profitable growth
Sales managers who want to know what level of rep they should be hiring and what sales tactics can be profitably employed
Marketing managers who want to have a framework with which to assess their marketing spend and understand if it can lead to profitable growth
Business/corporate development executives who want to understand what channel strategies make financial sense for driving growth
Workshop Schedule:
Introduction to key concepts (15m)
Calculating your company's LTV + Q&A (15m)
Calculating your company's CAC + Q&A (15m)
Discussion of your results and their implications regarding your growth drivers (15m+)
Prerequisites:
None, but it will be helpful if you have at least some understanding of:
How much an average customer spends on your product annually
The cost to build and deliver your product
How long an average client uses your product before they churn
The general cost of your sales & marketing staff as well as the activities in which you engage


Meet Your Instructor: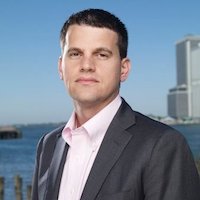 Jeremy is a Practice Leader for MarksNelson's Entrepreneurial Services group where he is helping the firm build a national outsourced accounting and consulting service for small to medium-sized enterprises. Prior to joining MarksNelson, Jeremy was the founder and co-head of H&R Block's small business accounting division, which provided accounting services to small to medium-sized enterprises across the country.
Prior to Block, he was the Chief Strategy Officer at SecondMarket, an NYC-based fin-tech startup, where he helped scale the firm from $20MM to $200MM prior to selling it to the NASDAQ. Before joining SecondMarket, Jeremy was the co-owner and President of Arthur Lauer where he redesigned and implemented the company's business strategy and marketing programs to lead the turnaround of an organization previously experiencing years of decline. Prior to his time at Arthur Lauer, Jeremy worked in private equity and investment banking for nearly a decade.
Jeremy has been a frequent speaker at conferences across the country and has appeared in many leading publications, including TechCrunch, USAToday, Forbes, Pando, and The Wall Street Journal. Jeremy has also been featured on CNBC, NPR, Fox Business News, and Bloomberg.