Description
Fundraising 101 Workshop
About this workshop:
The presentation will focus on the various levels within the fundraising world and what to expect when presenting to professional investors. This includes what to say and what not to say in front, an outline of a presentation deck, along with where to focus your attention to get the best results.
**Parking at Galvanize is limited. We suggest utilizing ridesharing services or public transporation if possible. For parking options, please view our parking map >>
Your Takeaways Will Include:
The basic levels and parameters of fundraising groups and where to find them
The do's and don'ts of a presentation to professional investors
How to target your fundraising efforts
What to say and never to say on your first pitch to anyone
Target Audience
This workshop is suggested for startup and emerging business owners, managers, and advisors that are looking to raise a significant amount of cash from outside/passive investors to fund their business. This includes pitching to angel groups, private equity firms, competing in local grant competitions, etc.
Workshop Schedule:
5:30-5:45 PM — Refreshments & Networking
5:45-6:45 PM — Presentation
6:45-7:00 PM — Q&A
Meet Your Instructor: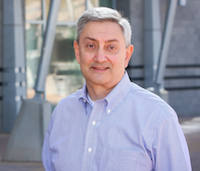 Dave Blackledge is an Attorney of Counsel with Davis Miles McGuire Gardner, PLLC. He is an experienced businessman and later in life attorney focusing his practice on corporate/business transactions. He is an active angel investor and frequent volunteer at various business incubators and accelerators in the valley. His participates regularly in his groups screening committee meetings so in actively engaged in selecting who gets to present to the group's membership. He volunteers as a judge for all the regular business competitions such as the ACA Innovation Challenge. Dave is also a Professor at Grand Canyon University's College of Business.