Description
This inspiring panel will focus on how to redefine your employee engagement strategy to support millennials in the workplace. Throughout this session, you will learn tactics to help you empower and motivate your millennial staff. You will leave this interview style panel equipped with fresh ideas to ensure your company culture is an environment where all generations will be sure to thrive and grow.
You'll Learn How To:
Foster a company culture that supports generational differences


Redefine employee engagement with the millennial in mind


Learn top engagement strategies to motivate your millennial employees


Create an environment of shared ownership and multigenerational inclusion
Target Audience:
Managers and leadership who want to better understand how to lead and motivate a millennial staff.


Human resources professionals who would like ideas to incorporate into their employee engagement strategy.


Millennial employees that are interested in hearing how the workplace is being redefined with their needs in mind.
Session Schedule:
Intro (10 minutes)
Co-Panel Sharing Session between Kate Rogers & Jackie Roberts (45 Minutes)
Q&A from Audience (20 Minutes)
Meet Your Speakers:
Kate Rogers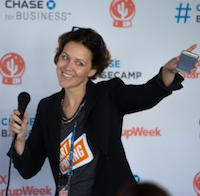 Kate Rogers, VP of People at eVisit and founder of Kate+co consulting, loves startups, good connections, being productive, and simplicity. She is known throughout the #yesPHX community for her recruiting talent, setting up people operations infrastructure, management training, and coaching to empower. Kate is also a grateful mother, passionate people person, and builder.
Jackie Roberts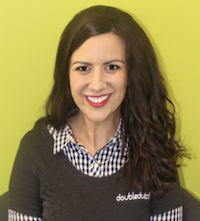 Jackie Roberts, GM of DoubleDutch Phoenix, is a bundle of enthusiasm and drive. Jackie has a passion for tackling the challenges of fast-paced organizations and startups during hyper growth times of expansion. Committed to people, she is known for building corporate cultures with empowered employees that appreciate her transparency and servant leadership style. Jackie is also a dedicated mother to two toddlers and a wife to a Marine Corps reservist.