Description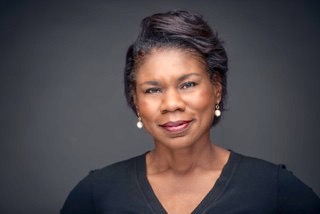 Gain more knowledge through Galvanize Mentor Hours with Lisa Fritsch:
---

Expertise: Personal and professional development, content strategy and creation, storytelling

Background:
Lisa began her career in tech in Silicon Valley as the only African-American woman at her tech company. Here she developed an admiration for tech and for coaching and developing techies.

Her passion for solving inequity began her career in television and media where she was a talk radio show host on KLBJ for twelve years, a renowned public speaker, television commentator with appearances on Fox News Channel, MSNBC, CNN and BET. She and her commentary have been featured in publications including The New York Times, The Huffington Post, Dallas Morning News, The Austin American Statesman, Madame Noire, American Thinker, World Net Daily, The Houston Chronicle, The Washington Times. She has coached, partnered, and consulted with think tanks, elected officials, candidates, and social and political organizations to improve diversity and outreach efforts. Her political road led to her stepping forward to be the type of candidate she wanted to vote for when she ran against Greg Abbott in the Republican Primary for Governor of Texas in 2014. (You can read all about it at thatbitchwho.com where she blogs on feminism.)

This journey corrected her politically, calling her to effect change, equity, and humanity in a different way. She actively speaks and works to negate negative stereotypes that bully women into silence and conformity including her popular TEDx talk on being an Angry Black Woman. Today Lisa is trusted advisor and advocate for entrepreneurs, executives, organizations, communities and investors offering her clients the full diversity of her political, social and media expertise.
About Galvanize Mentor Hours
Exclusively for Galvanize members: Mentor Hours gives entrepreneurs and technologists the opportunity to engage with industry experts and entrepreneurs on topics ranging from fundraising, sales, marketing, product, legal, finance, and more. Members bring 1-3 challenges or specific questions and get practical, hands-on advice. Failure to attend mentor sessions will be tracked and a strike policy is applied.