Description
Grow Your Business With Facebook Advertising
About this workshop:
Get introduced to Facebook advertising and learn how to leverage the self-serve ads platform to grow your business and generate profits/sales online. We will look at best practices plus tried and tested strategies to help you work towards your business goals. This workshop is a fast-paced mix of lecture, Q&A and discussion. Your instructors, Deirdre Kelly and Terry Whalen, will deliver practical takeaways that startup founders, marketing managers and sales managers can start using immediately.
You'll Learn How To:
Align your advertising objectives with your business goals.
Seek out new customers from within your target market and retarget website visitors.
Implement best practice optimization methods to get the lowest possible cost per conversion (checkout, lead, install, etc.).
Create engaging ads using creative best practices.
Track and measure results.
Workshop Target Audience
E-comm retailers who want to sell more products online.
Brand marketers who want to grow their online community.
Sales managers trying to generate more leads for their business.
Marketing managers trying to refine digital growth strategies.
Product marketers focused on user acquisition.
Workshop Schedule:
Introduction (fundamental differences between paid search and social advertising) (5m)
Facebook as a marketing channel (10m)
Choosing ad objectives (5m)
Targeting: Prospecting vs Retargeting Strategies (15m)
Bidding/Placement optimization (5m)
Best practices for ad creative (10m)
Pixel implementation and tracking (5m)
Intro to Instagram advertising (5m)
Q&A (30m)
Meet Your Instructors: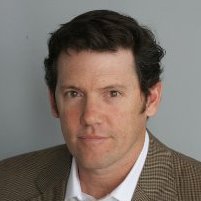 Terry Whalen is the founder of Sum Digital, a full service San Francisco-based digital marketing agency founded in 2005. Sum Digital has managed over $50 million in digital advertising for consumer and B2B advertisers. Sum Digital has also been recognized as a top Facebook Ads agency, having been selected for FB's Agency Growth Program in 2015. Sum Digital has advised the FB Ads Manager product team on platform functionality since 2014. Terry received his MBA from UC Berkeley's Haas School of Business, and his BA from UC Berkeley in Political Economics.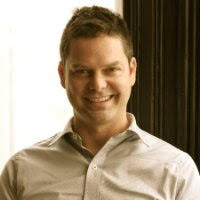 Joey Muller runs customer acquisition for some of the Bay Area's hottest start-ups. As partner at Sum Digital, Inc., a San Francisco based advertising agency, he and his team helped scale Lyft, the ride-sharing phenom, from just 3 markets to more than 35 markets in under 12 months. He has helped grow Little Passports (case study published by Facebook), PLAE (case study published by Facebook), TATCHA, Education.com, and many other successful start-ups. He is currently developing a modular training and certification program for the digital advertising industry, including a series called "How to Build a Perpetual New Customer Machine with Facebook."