Description
Web Development Capstone Showcase – Thursday, July 20
Meet the graduates of Galvanize's Web Development Immersive program in Denver!
We selected our candidates for quantitative ability and background, programming experience, business acumen, and communication skills.
They're bridging impressive backgrounds with 24 weeks of hands-on, project-based web development training.
Each student spends two weeks at the end of the program on a self-directed project. They build full stack web applications, and the Capstone Showcase gives graduates the chance to demonstrate their creativity and technical expertise.
Join us for this exciting, action-packed evening! We'll start the event with drinks and networking, followed by presentations.
Schedule
5:00pm - Happy Hour and Networking
5:30pm - Welcome and Opening Statements
5:45pm - Presentations Start

*final schedule TBD
There are several paid parking lots in the area around our Golden Triangle campus. There is also unmetered street parking (without the 2 hour limit) across Speer, west of Galvanize.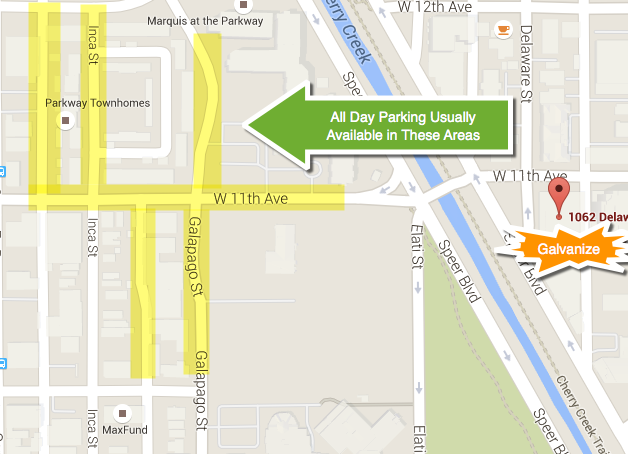 ---

FAQ
Galvanize is not a recruiting agency. We invite our partners to support Galvanize programs through guest speaking, sharing data sets, and through tax-deductible contributions to the Galvanize Fund that supports diverse participants in our programs.
Feel free to reach out to our Program Director Brad.Miller@galvanize.com with questions.