Event Information
Location
Galvanize Austin
119 Nueces St
Austin, TX 78701
Description
WINE NOT LEARN ABOUT DIGITAL MARKETING FOR YOUR STARTUP!
Featuring: Senthil Govindan, CEO of Datawrkz
As a founder, you need to juggle multiple things - building your product, investor relations, evangelizing, hitting product/market fit, accounts, payroll, filing taxes... the list goes on and is ever-increasing. You keep
Wanting to scale, but it's tough to take time out to figure out how when you are occupied with so many other tasks!
Thinking of marketing activities you need to execute but don't have time, or don't have the marketing background to know where to start
Picking up suggestions from fellow founders, but don't know if they will work in your situation.
Senthil's talk will help provide a structure for digital marketing activities, and give you a sense of the sequence to follow. The session is intended primarily for B2C startups, though the principles apply to B2B firms as well.
Senthil Govindan
Focus: Digital marketing, operations, consulting, and startups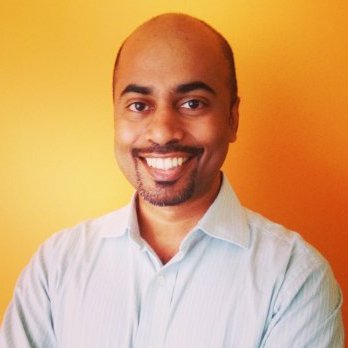 Senthil Govindan is the CEO and Co-Founder of Datawrkz. With over 15 years of experience in Advertising Technology and Software Products, he has held a broad range of leadership positions across Marketing, Consulting, Business Strategy and Product Management functions apart from his current responsibility of leading Datawrkz.
Senthil holds an Undergraduate Degree in Engineering from Annamalai University, an MS degree in Management Information Systems from the University of Arizona and an MBA degree from the Indian Institute of Management. Senthil splits his time between Austin and Bangalore, where he lives with his wife and two kids though, as he often says, most of his life is spent on a plane.
Galvanize Members, head up to the Paramount Conference Room. Guests, check in on Floor 2.
Wine will be provided.
Date and Time
Location
Galvanize Austin
119 Nueces St
Austin, TX 78701