Description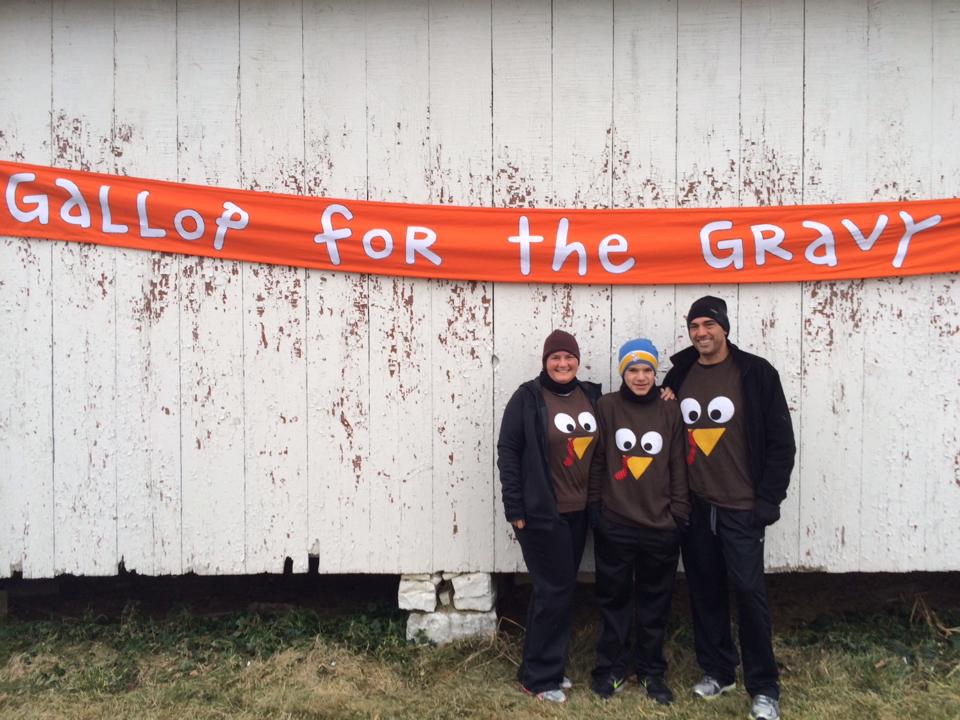 This is the 6th ANNUAL Gallop for the Gravy Thanksgiving Day FUN run!! Choose either a 5Kish or 10Kish untimed course around country roads!! Let's just get together, have a fun run, exchange some goodies to take along to our Thanksgiving Dinners, and then be on our merry way to celebrate with family. Plus we will all feel a LOT less guilty about all those Thanksgiving yummies later!

The race will start at 7:30am so we will be done early enough for family commitments. We will have you sign a legal release form when you pick up your packet.

Bring an item to share at the end! For example, a bottle of wine, a pumpkin pie, a plate of cookies, etc. At the end of the run, the first person in can pick first, the second person in can pick second, so on and so forth.

The entry fee for the race is $20 and includes the event, 3/4 length sleeve raglan t-shirt, and complementary water. 100% of all proceeds go straight to the charity. This year we will be donating to the Marion County 4-H. All of the proceeds will benefit 4-H youth in Marion County. Last year, we were able to help some 4-H members attend camp at Camp Ohio and Cloverbud camp!
***NEW THIS YEAR - TO GUARANTEE A SHIRT, PLEASE REGISTER BY THE DEADLINE OF NOVEMBER 7, 2017. Please check the shirt sizes on the chart below.***