Description
CHARITY CONCERT: Gallop MOLDOVA: HOPE for CHILDREN

Moldovan artists bring the most beautiful and awaited Children's Day gift! Fans of Adrian Ursu, Serzh Kuzenkoff, Big Band Sound Flash are invited to a LIVE concert, held on May 31, starting with 1.00 pm.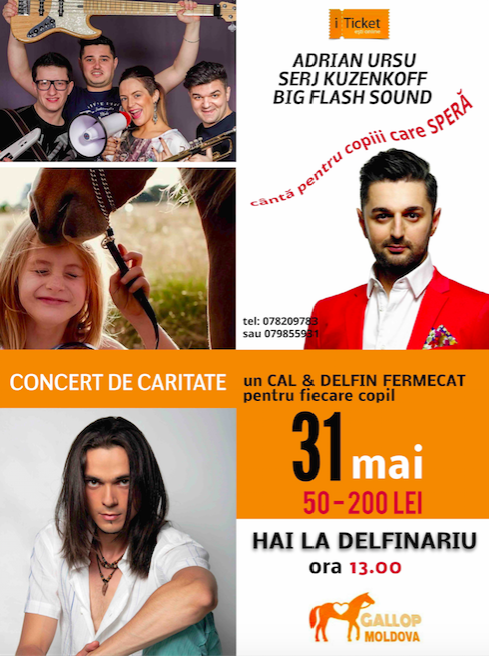 We are getting ready for an atmosphere of celebration, good music, ice cream, balloons and an auction with products, where you can watch a live, colorful, good music and joy. Tickets for the concert cost 50 lei (3$)

Immediately after the concert, you can make the most valuable gift for children, a show with dolphins for 45 minutes starting at 3.00 pm, offered by the most famous and talented coaches at the Dolphinarium in Chisinau.
Tickets for the show with dolphins costs 200 lei (11$)

The funds are collected to support children with mental disabilities from Moldova to go on a magic horse, which will help to develop psycho-emotional balance.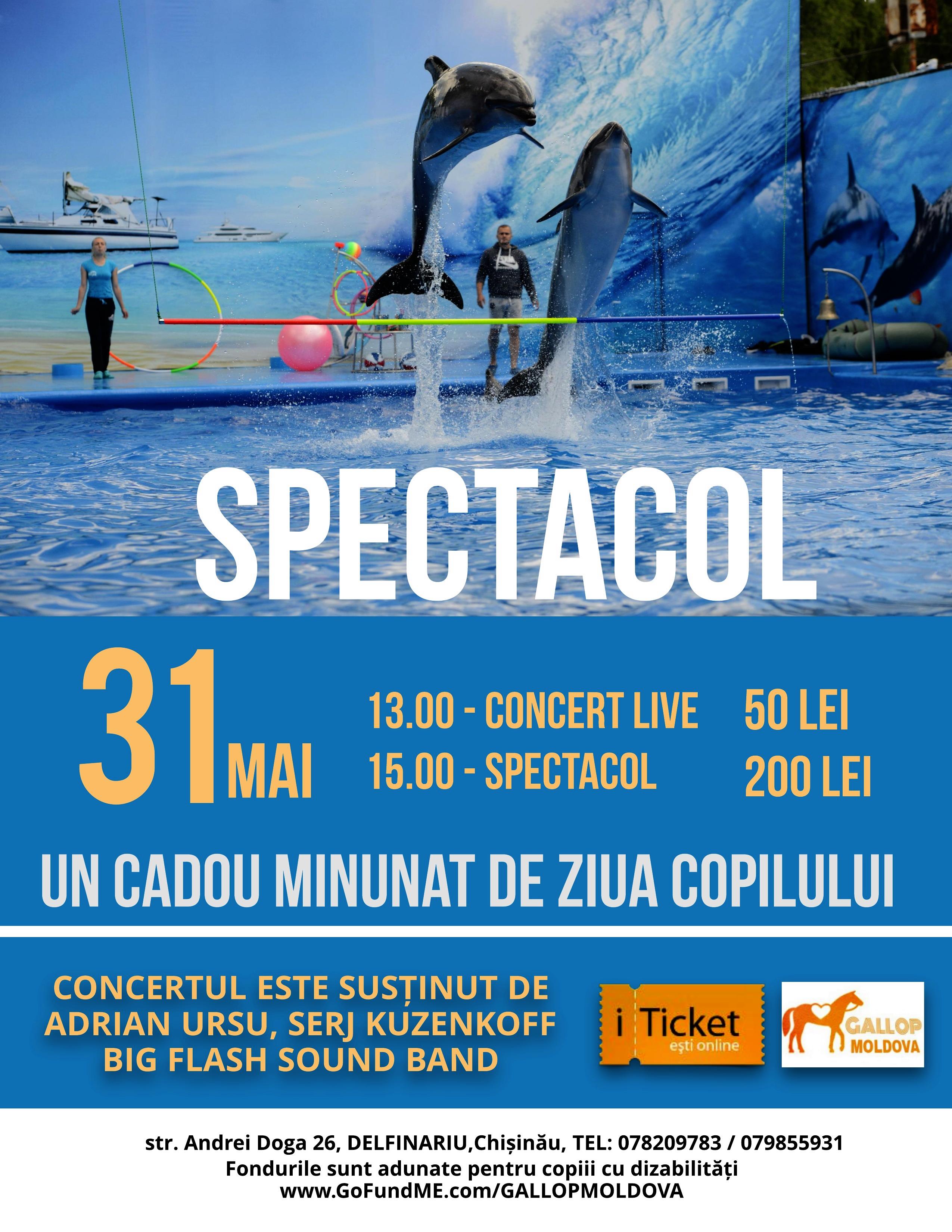 For more information about Gallop Moldova and its progress, please click here: www.GoFundMe.com/GallopMoldova