Description
Join Gallim Dance in a 5-day Summer Intensive led by senior company members and artistic director, Andrea Miller. Participate in Company Class, discover Gallim's creative process, and delve into past and current Gallim Dance repertory. Housed in the beautiful Gallim Studio space at the Church of St. Luke and St. Matthew in the heart of Clinton Hill, Brooklyn, the Gallim Dance Summer Intensive taps into the curiosity and imagination of its students and encourages the investigation of one's own artistic voice and technical virtuosity.
---
// CLASSES //
Gallim Company Class is an immersive practice where students build road maps to self-discovery. This class is inspired by Gallim's collective discoveries in physical therapy, traditional movement techniques, Gaga, Gyrotonics, and Miller's choreographic works. Each class develops students technical growth through a sensitive and imaginative improvisational conversation between the muscular, nervous, skeletal, and cognitive systems.
Movement Invention Lab o​ffers movement exploration that encourages mind/body connectivity, imagination and creativity through the spirit of play and focused pursuits. This lab seeks to develop tools in movement i​nvention, composition and improvisation that are u​seful in the creative process, and fosters critical dialogue about movement and art. Games and tools practiced within MIL are often derived directly from Gallim's creative process. Miller will be workshoping material for Gallim's 2012-2018 residency at The Metropolitan Museum of Art and their upcoming performance at the Temple of Dendur.
Repertory Class ​offers students the opportunity to sink their teeth into some of Gallim Dance's challenging choreography. Students gain insight to the artistic evolution involved in the rehearsal process and participate in compositional games that Miller uses to build new material.
"The State of Things" Lunch Discussions are an opportunity for students to take part in important conversations surrounding current issues in a welcoming and nurturing space. Discussions revolve around social, political, and artisitc current events, challenges, and progress. In these forums, the emerging artist is encouraged to bring forth their thoughts and ideas as they pertain specifically to artistic expression in our current sociopolitcal climate.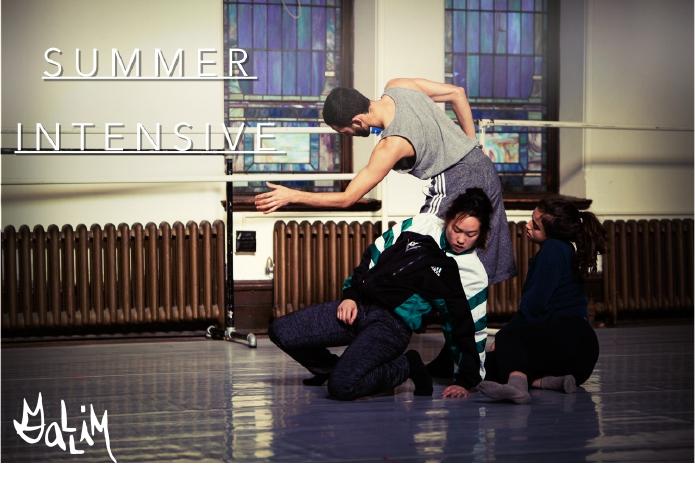 ---
// TESTIMONIAL FROM OUR MOST RECENT INTENSIVE //
"I'm graduating soon, the arts are being defunded, our government and our planet is hurting, but you and your dancers managed to remind me why art is important. More importantly, I was reminded of why I dance -- to connect to the inner child in me. The one who constantly looks at the world like he has never seen it before -- one who is constantly questioning and investigating and who approaches each task with a sense of curiosity and desire.
I am still processing what I have gained from this week but one thing I know for sure was that I was refreshed. I have much to learn and much to strengthen... but I remember now, why I dance.
And for that I will be forever grateful." - Max
WATCH behind the scene footage of one of our most recent intensives!
---
// DETAILS //
When: Tuesday, June 13th through Saturday June 17th, 2017, 10am - 4pm daily.
Where: Classes will take place in our beautiful home studio, housed in the Church of St. Luke and St. Matthew, in Brooklyn, NY.
Save $75 when you register at our Early Bird price through May 8, 2017!
Regular Registration after May 8, 2017: $500
Refund & Cancellation Policy:
Tuition fees will be refunded in full only if a written notice of cancellation is received on or before Saturday, May 20th, 2017. Cancellations made, with written notice, between Saturday, May 20th, 2017 and Friday, June 2nd, 2017 will receive a 50% refund of fees paid. Withdrawal due to illness or injury after Friday, June 2nd, 2017 will be reviewed on a case-by-case basis, and will only be considered with a written doctor's note. There will be no refunds offered on or after June 13, 2017.
Questions: Email info@gallimdance.com
Skill-level Recommendations: It is recommended that participants have completed one year in a BA/BFA dance program or worked for at least one year in the professional field.