Description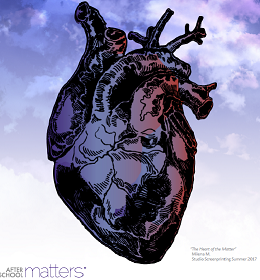 Hi Everyone!
Join the downtown branch us for a showcase of talented teen artist at Gallery Walk!
View the visual artistry of painting, mosaics, screenprinting, fashion and more. Enjoy a reading of creative literary design before you stop by our Film Festival. Celebrate our enviromentally green giants. Excite your taste buds with culinary creations and dance to the sounds our teen DJ's set.

Doors Open- 1:00 pm
Parking- Street parking or Grant Park South Garage. $13 parking coupons available. Cash only.
Public Transportation- Washington/Wabash el stop; Metra Electric to Millenium Park Station and various CTA bus stops nearby (2, 3, 4, 19, 20, 26, 29, 60, 66, 124, 143, 147, 146, 148, 151, 157)
YOU are the most important stake holder in raising awareness about after school programming. See you there!