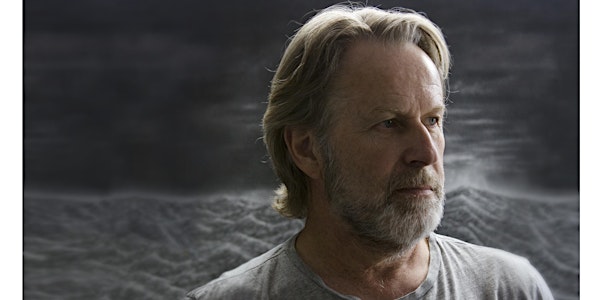 Gallery walk-through with RICHARD CARTER
Location
Resnick Center for Herbert Bayer Studies
610 Gillespie Ave
ASPEN, CO 81611
A special tour of "Herbert Bayer: An Introduction" with Richard Carter, Bayer's Studio Assistant
About this event
Join Richard Carter, who worked as Herbert Bayer's studio assistant from 1972 through 1978 in Bayer's Red Mountain studio, on a unique gallery walk-through. Carter will share his artist's perspective of the Bayer artworks in the Inaugural Exhibition. Carter's projects with Bayer were primarily in painting, but he also worked on Bayer's sculptures, prints, tapestry design, exhibition design, environmental works, and architectural projects. Carter will speak to how his time with Bayer exposed him to the rigors of Bayer's art practice and also allowed him access to Bayer's extensive library with works by Albers, Itten, George Rickey, and numerous others. Art tours last approximately 60 minutes.
The Resnick Center for Herbert Bayer Studies ("The Bayer Center") is a new exhibition space and center for the study of art located on the historic campus of the Aspen Institute in Aspen, Colorado.
The inaugural exhibition on view, Herbert Bayer: An Introduction, is organized by curator Bernard Jazzar and includes over 150 rarely-seen paintings, sculptures, and works on paper, all drawn from Bayer's seven-decade career.
About the Resnick Center for Herbert Bayer Studies
The Resnick Center for Herbert Bayer Studies preserves the art and legacy of Herbert Bayer (1900–1985), who studied and taught at the Bauhaus before emigrating from Germany to the United States in 1938. Between 1946 and 1975, Bayer supported Aspen's postwar revitalization, shaped the Aspen Institute's early artistic and programmatic vision, and designed the organization's historic campus.
The Bayer Center is free and open to the public.
***All attendees will be asked to show proof of vaccination or a negative COVID test within 48 hours of the event. The Aspen Institute is using the ReturnSafe app to capture, track, and securely store vaccination data about its attendees. We are requesting that all attendees upload their documentation to avoid any potential delays when you come to your tour. For more information, please contact bayercenter@aspeninsitute.org***