Gallery Talk: The photography of Bill Eppridge by Adrienne Aurichio
Description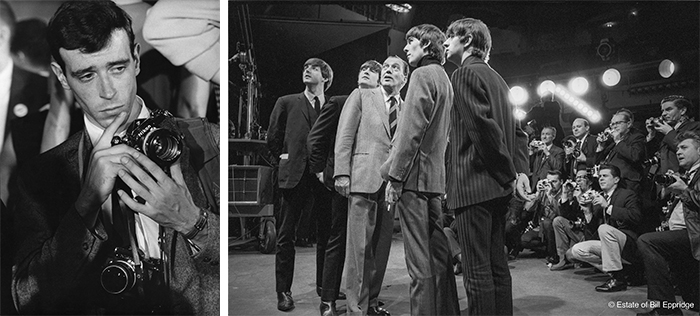 Photography editor, Adrienne Aurichio, wife of legendary Life Magazine photojournalist Bill Eppridge will talk about Bills life and work in a 45 minute visual presentation.

Eppridge, who resided in New Milford in his later years, died in October 2013 in Danbury after an extraordinary career as a photojournalist spanning 60 years. He is widely recognized for capturing iconic images of some of the most important momets in history including the Beatles' Feb. 9, 1964, appearance on "The Ed Sullivan Show", the Civil Rights movement and the Vietnam War, the poignant image on June 6, 1968, of the mortally wounded Sen. Robert F. Kennedy moments after his assassination and the Woodstock music festival among many others.
General Admission is $5.00. WCSU Students will be admitted free with ID

The Art Gallery will be open to view the Exhibiton "Billl Eppridge - The Beatles, Six Days That Changed the World, February 1964" and the book, "The Beatles: Six Days That Changed the World," released in 2014 by Rizzoli Publishing will be available for purchase. Reserve you copy now. Preorder here and pay at the door.