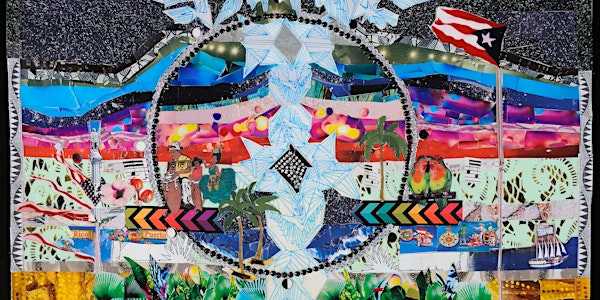 Gallery Talk: "Successions: Traversing US Colonialism"
DC mixed-media artist Amber Robles-Gordon talks "Successions" with curator Larry Ossei-Mensah.
About this event
Successions is a conceptual juxtaposition that celebrates abstraction as an art form while leveraging it as a tool to interrogate past and current US policies within its federal district (Washington, DC) and territories (including Guam, Puerto Rico, and the US Virgin Islands) that it controls.
This event will be held virtually. Please register to receive the Zoom link via email. Learn more about the exhibition.
Image: Amber Robles-Gordon, y mi bandera vuela mas alto que la tuya (detail), 2020. Mixed media collage on canvas, 18 x 24 in. Courtesy of the artist.