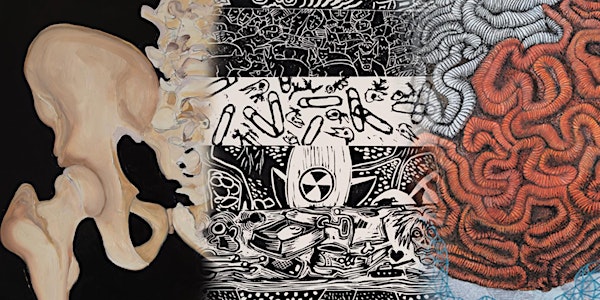 Gallery Show and Workshops with Boston/Strasbourg Sister City Association
Location
French Cultural Center / Alliance Française of Boston & Cambridge
53 Marlborough Street
Boston, MA 02116
Description
Gallery Show and Workshops with Boston/Strasbourg Sister City Association
"In the fields of science and art, new paradigms emerge only when we dare to go beyond what is established." - Irene Georgakoudi, Tufts University, Biomedical Engineering
We're exploring science as the catalyst for artistic expression and art as the catalyst for scientific observation! Join us for the launch of our fall cultural programs with an intriguing gallery opening presented in partnership with the Boston/Strasbourg Sister City Association. Gallery opening will include a reception with light refreshments. Registration required.
Opening Reception: Friday, September 20, 6:30 PM - 8:30 PM
Registration required, Free and Open to the Public
About this Exhibition
Art on Science: 26 études (AS26) is a collaborative international art project sponsored by the Boston/Strasbourg Sister City Association (BSSCA) that crosses the lines between art, science, and culture. Thirteen artists from Boston and Strasbourg each were paired with scientists from their home city to explore a scientific theme. The result? A testament to the power of curiosity and creativity and 52 incredible works of art accompanied by written scientific commentaries.
Artists took tours of laboratories. Scientists made studio visits. Some pairs worked shoulder-to-shoulder with live specimens, while others communicated virtually to share ideas and resources. Come explore the fields of art and science with us as we unveil these intriguing works!
Related events: https://frenchculturalcenter.org/boston-strasbourg-program/