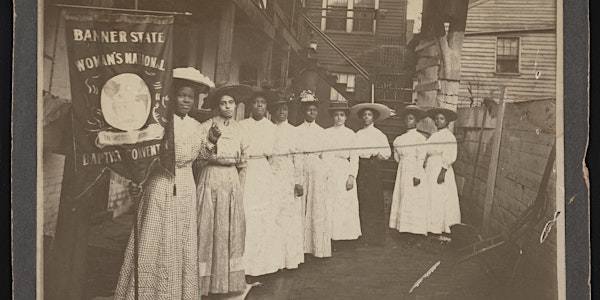 Gallery Reception - Women's Rights are Human Rights & Black Women Sufferage
Gallery reception celebrating two amazing shows about Women's Equality and Voting Rights.
When and where
Location
Manninen Center for the Arts at Endicott College 406 Hale Street Beverly, MA 01915
About this event
Dual Closing Reception: Thursday, February 2 | 4:30–6:30 p.m. | Carol Grillo Gallery
Women's Rights are Human Rights: International Posters on Gender-based Inequality, Violence, and Discrimination
Featuring posters created by both men and women works in this exhibit celebrates and promotes human rights—while actively challenging gender inequality and stereotypes, advancing sexual and reproductive rights, and protecting women and girls against brutality. In their collective visual voice, these posters promote women's empowerment and participation in society while challenging religious and cultural norms and patriarchal attitudes that subordinate, stigmatize or restrict women from achieving their fullest potential. Organized and curated by: Elizabeth Resnick, Professor Emerita, Graphic Design, Massachusetts College of Art and Design, Boston
A Tower of Strength: Black Women of the Suffrage Movement
This exhibit celebrates the remarkable black women in history who paved the way for Shirley Chisolm, Maxine Waters, Kamala Harris, Ayanna Pressley and so many more. Pieces highlight the contributions of Black Suffragettes, such as Sojourner Truth, Mary Church Terrell, and Ida B. Wells made towards the Women's Suffrage Movement as a whole. This traveling exhibit is presented in partnership with North Shore Juneteenth Association Inc.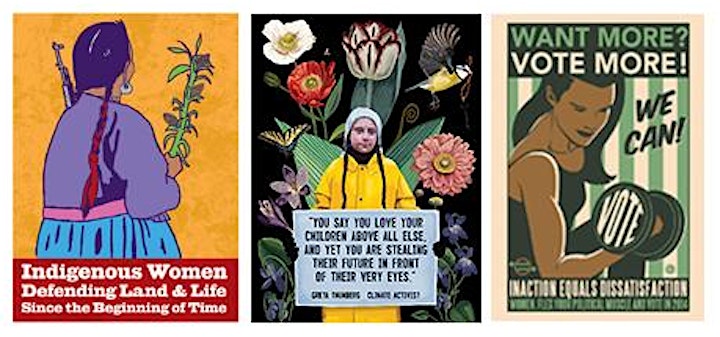 The Walter J. Manninen Center for the Arts at Endicott College welcomes visitors with disabilities to performances. Accessible seating for mobility challenges is available. We offer the Listen System for the hearing impaired.
Please feel free to let us know if you would like assistance at our performances with seating or a Listen system by calling (978) 998-7700 or emailing centerforthearts@endicott.edu.